Affordable Tampa Interstate Moving Services
According to recent research statistics, one of the most stressful times in a person's life is moving into a new home, especially when it involves relocating to another state.  This is one of the many reasons for hiring the skilled Tampa interstate movers from Family Movers Express.  Since establishing our business, we have helped hundreds of homeowners and their families with long-distance moves.  In fact, we've built our reputation by providing high-quality moving services and a superior level of customer care.  It's what we do and we do it better than any other competitor in our industry.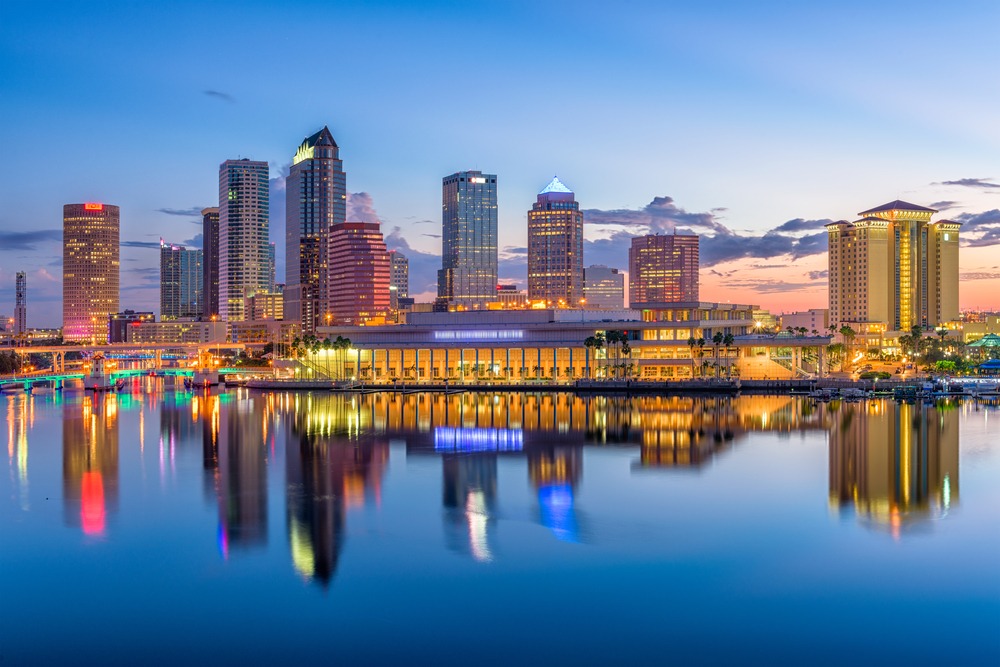 What qualifies as an "interstate" move?
While many individuals are under the impression that the cost of moving is based on the size of their apartment, condo, or home, it's the distance and whether or not you're going to cross state boundaries that are the primary factors.  Whenever you're about to move, it's important that you understand the type of move you're about to make.  In the moving industry, moves and relocations are classified in 3 categories – local, intrastate, and interstate – broken down as follows:
Local moves – in most cases, moves of 50 miles or less are considered "local" Although this is the most common of the three categories of moves, they can involve moving anything from a small apartment to a 4 or 5-bedroom home.
Intrastate moves – basically, any move that originates and ends within the same state's boundaries is classified as an "intrastate" For example, a move from Ft. Myers to Jacksonville would be considered an intrastate move.
Interstate moves – any move that involves transporting household belongings across one or more state lines is considered an "interstate" Even if your belongings cross a state line and then cross back into the state where the move originated, it will be considered an interstate move.
Irrespective of the where you are moving, the fact remains that you need to pack everything at your current location and move to a new place, unpack and set everything again. This requires time and effort and that is why moving isn't a breeze, unless you hire us. Our team Florida family movers and storage services are experienced and trained while adhering to all safety protocols. They have the equipment and tools to handle large pieces of furniture and even a piano, so depend on us to make your move a stress-free success.
What do interstate and long-distance moving companies typically handle?
Long-distance moving companies' dos what local movers usually don't do.  Unlike local movers, they transport a family's belongings across one or more state lines.  In addition to this, long distance movers like Family Movers Express use heavy-duty equipment when helping people relocate to another state.  Generally speaking, our Tampa interstate movers feature a number of options that you normally don't see with local area movers including:
commercial moves as well as residential moves
packing services
storage services
vehicle transport options
Interestingly enough, some long-distance movers also assist people with the cheaper local area moves.  However, local movers rarely offer long-distance moving services.
When should you hire a long-distance moving company?
Although the answer to this question may seem obvious, there are certain criteria you should consider before hiring a long-distance moving company or attempting a DIY move.  The first thing you want to do is to consider where you're moving.  You should consider hiring the Family Movers Express team when:
you have a house full of belongings to move as well as one or two vehicles
you have too many belongings to move by yourself
you'll be moving to another state or cross-country
your business or office is relocating to another state
your move requires the use of heavy-duty equipment and a team of expert movers, packers, and/or transportation specialists
If any or a combination of the above elements apply to your upcoming move, you should consider hiring our Tampa interstate movers' services for the job.
How does the cost of an interstate move differ from a local move?
In addition to a longer traveling distance, the difference in cost between an interstate move and a local move can be significant.  Based on statistics shared by the American Moving and Storage Association (AMSA), here is what we know about the cost difference between a local and an interstate or long-distance move:
The average cost of an intrastate or local move is approximately $2,300 for a 3 or 4-bedroom home and is typically charged as an hourly rate.
The average cost of an interstate or long-distance move is approximately $4,300 for the same size home. It is usually charged as a flat rate based on the square footage of the home, the traveling distance, and the weight of the shipment.
To learn more about our Tampa interstate movers' services or to schedule an in-home estimate, contact Family Movers Express today.