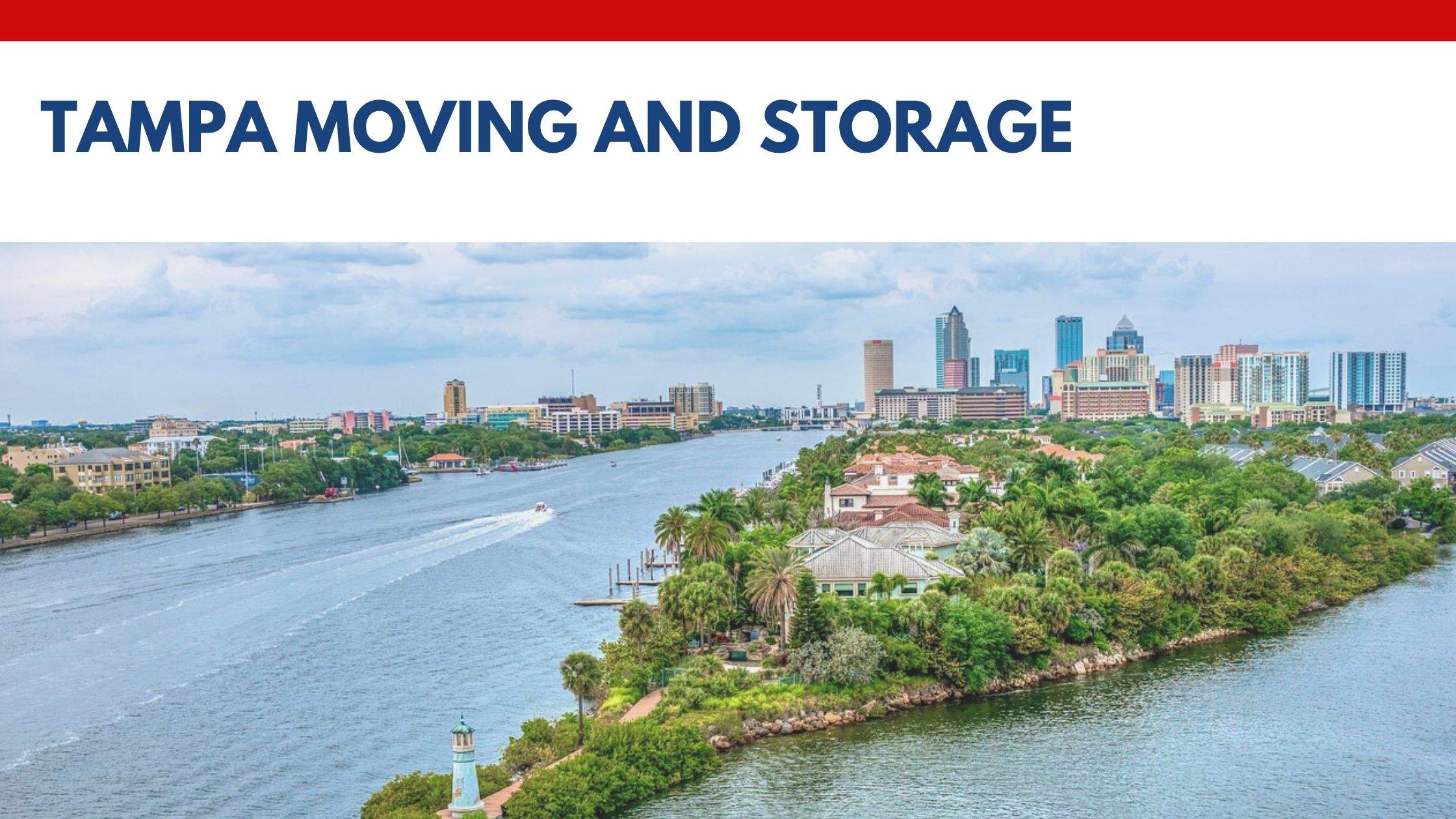 Family Movers Express is a Tampa moving and storage company that specializes in local and long-distance residential moves and commercial relocations.  We also provide storage for your furniture and belongings, if your home or office isn't ready for move-in.  Since establishing our company, we have consistently out-performed our competitors by providing a superior level of service and exceeding our clients' expectations.  Whether you're moving from a small 1-bedroom apartment into a 3 or 4-bedroom home or moving your office into a larger building, we are here to help in any way we can. Our team of professionals are well-versed with all aspects of relocation irrespective of whether you are moving local or interstate and can assist you with at every step.
Are you moving locally in the Tampa area?
If you're moving 50 miles or less, Family Movers Express considers that a "local" move here in the state of Florida.  Our Tampa moving and storage specialists have the experience and expertise required to get you moved from Point A to Point B quickly and efficiently.  We offer some of the most competitive commercial and residential moving rates without sacrificing attention to detail or professionalism.  We built our reputation on three core values – honesty, integrity, and trustworthiness.
What if you and your family are moving to another state?
That's no problem.  We understand that moving long distances can be a little unnerving, especially when you don't know anybody at your new location and are unfamiliar with the area.  We offer a comprehensive range of long-distance and cross-country moving services.  The Family Movers Express team will alleviate your stress and ensure a smooth transition to your new location.  Most importantly, you will have peace of mind knowing that your furniture and belongings will be safe and secure while in transit. We will even help with the unpacking and will remove the debris, leaving you with only settling the home or office.
How can we assist with your office move?
Unlike many moving companies that focus solely on local residential moves, our Tampa moving and storage specialists provide commercial relocation services for all types of businesses large or small.  We know that time is money.  Business owners can ill afford disruptions to their daily operations, excessive downtime, and a loss of productivity.  As your commercial moving partner, Family Movers Express, we will get you situated in your new facility as quickly and efficiently as possible so as to ensure the smoothest transition possible for you and your employees.
When are you planning on moving?
Believe it or not, the time of year that you plan to move your home or office can have an impact on the cost of moving.  Consequently, it's always important to determine your moving date well in advance.  The "peak season" in the moving industry runs from mid-May to about mid-September.  This is when there is the greatest for our services and rates are typically higher.
Our Tampa moving and storage professionals understand that you may not have a choice when it comes to moving at a certain time or on a specific date.  However, we will provide you with a written quote that has details of the costs and we have no hidden charges. If you do need to move during our peak business season, be sure to book our services well in advance of your moving date.  Keep in mind that the end of these months is when our shipping volume is the heaviest.
How do we calculate the cost of your move?
The cost of moving is influenced by certain factors such as distance, moving services required, number of movers needed, the size and weight of your shipment, and the time of year that you move.  However, there are other factors that may play a role in calculating your cost.  Here are some additional considerations where these factors are concerned:
Distance – the longer the distance of the move, the more it will cost
Moving day of the week – moving during the middle of the month or the middle of the week will be cheaper
Moving services required – although full-service moving companies like Family Movers Express provide an extensive range of Tampa moving and storage services, there is always a cost attached
Number of movers needed – the more labor used, the higher the cost
Shipment size – larger moves typically cost more
Time of year – moving rates are higher from mid-May to mid-September
It's important to keep these things in mind when planning your move and trying to get an idea of how the cost will impact your budget.  For additional information about our Tampa moving and storage services, visit the Family Movers Express website or feel free to call (888)275-8519 today.