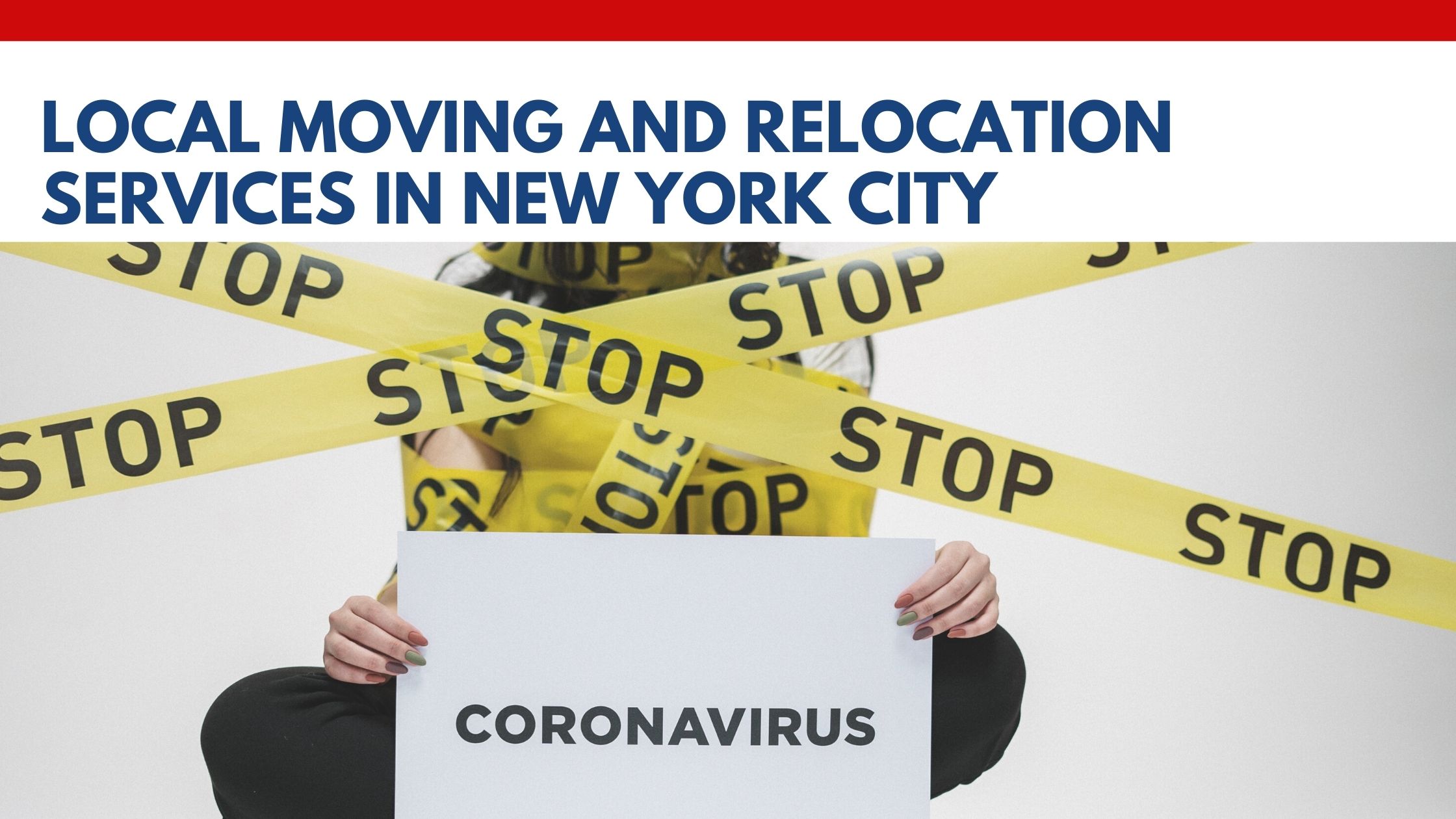 It goes without saying that the COVID-19 pandemic is unlike anything Americans or people in other countries have ever seen.  When it first hit, everything stopped or was put on hold.  Information changed every day and more questions were asked about the best ways to protect ourselves and our families during this time. We understand your apprehensions about moving during this difficult time but life goes on. And we are here to assist you keeping in mind that our crew's and your safety and health in mind.  If you're planning on moving locally or long-distance during this time or have already scheduled your moving date, Family Movers Express has some precautions for moving during COVID-19 and several questions that will help when planning your move.
Is your move essential or one of necessity?
We understand that you may not have a choice or any flexibility about moving.  Maybe your lease is expiring, you've sold your home and the closing date is approaching, or maybe you're starting a new career in another state.  In any event, it's crucial for you to have access to those moving services that will assist you in your relocation to your new home.  While "non-essential" businesses have been ordered to close in a number of states, moving services have been deemed as "essential."
Are we still providing moving and relocation services?
At this point in time, Family Movers Express is still conducting daily operations.  However, we are taking certain precautions for moving during COVID-19.  Nor have we seen other moving companies shutting down at this time.  If your move has already been scheduled and you haven't heard anything to the contrary, you can assume that things will proceed as planned.  Even so, you should start planning and preparing well in advance of your moving date if you have booked with us.
What do we recommend if you haven't chosen a moving company?
If you're moving within the next 60 to 90 days, you should start comparison shopping of several companies and find out about their precautions for moving during COVID-19.  Be sure to get estimates from each company as well.  Most reputable movers realize that there are safety concerns that must be addressed and that you, your family, and your belongings all need to be protected during these times.  However, it's also important that every company takes precautions where your safety and health are concerned as well, and Family Movers Express is no exception.
What precautions for moving during COVID-19 are we taking?
In the moving and relocation industry (or any service industry for that matter) the health and safety of the client or customer is always the #1 priority.  Because of this, we have taken certain precautions that will ensure a safe moving experience for our customers and our moving specialists as well including:
Avoiding handshakes and smiling as a way of greeting one another
Disinfecting all Family Movers Express equipment and the customer's belongings
Ensuring that everyone involved in the move is free of COVID-19 symptoms
Limiting our restroom usage to a single restroom
Practicing social distancing as prescribed by government and health officials
Regularly cleaning up and disinfecting before, during, and after helping the customer move and get settled
Using hand sanitizers and wearing disposable gloves whenever possible
Washing hands frequently throughout the move as recommended by the CDC
Wearing face masks whenever possible
These guidelines are very similar to what the CDC has put forth as precautions for moving during COVID-19 as well as during any other time.  Based on daily changes and understanding more about the pandemic, these guidelines may be subject to change. However, at our company, we stay abreast of the latest safety guidelines and precautions to ensure that our customers and teams stay safe. Our teams have been trained to adhere to the specified sanitization procedures during the move.
What precautions do we recommend for customers?
In order to ensure the health and safety of the customers we serve, it's imperative that they follow certain precautions in conjunction with what we require of our Family Movers Express personnel.  We ask that you follow these guidelines related to disinfecting practices, personal hygiene, and social distancing including the following:
Refrain from participating in the move
Ask the movers to wash their hands before helping with the move
Disinfect your furniture and all surfaces that are touched frequently before our movers arrive
Dispose of all packing materials and related debris once the move is finished
Keep a 6-foot distance from the drivers and their helpers while working
We hope the above information reassures you about protecting your health and safety when hiring our moving and relocation services.  For more information, contact Family Movers Express today at (888) 275-8519. Call us today.