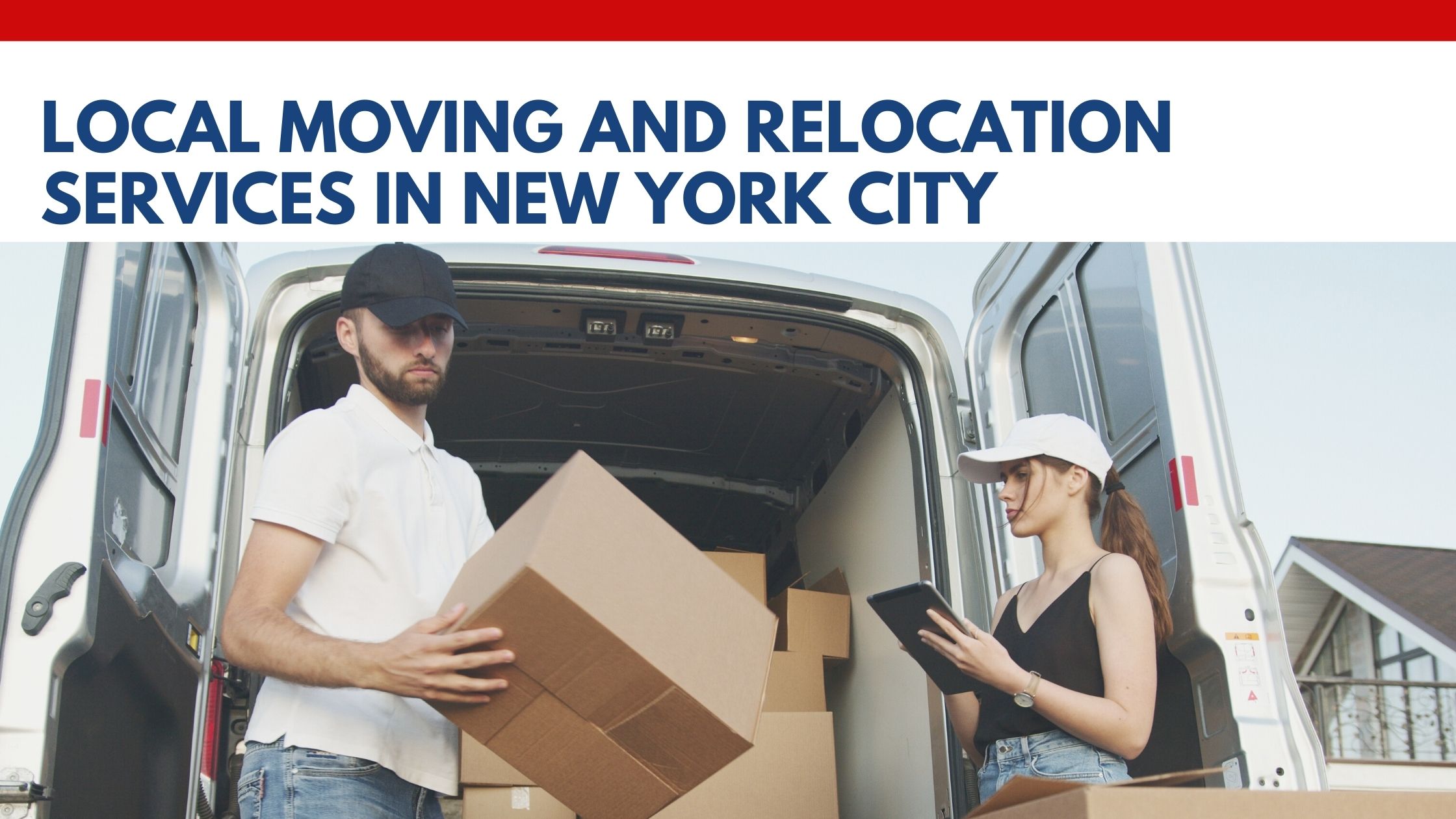 With over 15 years of moving industry experience, the team of New York local movers of Family Movers Express has handled every type of relocation imaginable.  Whether you're moving from a studio or small single bedroom apartment or a large home with 4 or 5 bedrooms, no moving job is too complex for us to handle.  Our highly skilled crew of professional trained relocation specialists understands the needs of every client and strives to provide a superior level of service by exceeding their expectations.
How are we different from other moving companies?
Unlike other residential movers in New York that only provide the most basic moving services, we offer the most extensive range of moving and relocation solutions in the industry.  As full-service New York local movers, the Family Movers Express team provides the following services:
assistance with planning your move
disassembly and reassembly of large, bulky furniture items
help with packing and unpacking
loading and unloading our truck
transporting your furniture and other belongings to your new residence
disposal of all packing materials and other moving debris
You can trust our moving team to handle your move professionally and efficiently.  You'll have peace of mind knowing that your belongings will be moved safely and securely by our skilled team of experienced moving specialists.
Why is it important to hire a moving that is experienced in NYC?
New York City is by far, one of the most difficult cities for moving companies to operate in.  So if you were thinking about handling your moving needs without professional help, you might want to reconsider.  So what is the reason for this? Simply put, there are too many challenges and obstacles to deal with.  For instance:
Heavy traffic on NYC streets is extremely difficult to navigate through if you don't have experience driving a large rental truck. Imagine what this is like for our Family Movers Express
It not only takes an experienced truck driver to negotiate NYC's congested streets, our New York local movers have to be knowledgeable of the numerous driving and parking restrictions throughout all 5 of NYC's boroughs.
Numerous apartment buildings in the city were constructed before elevator were installed which often means lugging heavy furniture, moving boxes, and your personal belongings up or down multiple flights of stairs.
Last but no less important is the fact that the weather can be very unpredictable during certain times of the year which means that cancellations and rescheduling may be required during inclement weather. Therefore, avoid moving in winter.
Consequently, there are too many variables to contend with when attempting a DIY move.  This is all the more reason for you to consider hiring the skilled team of New York local movers from Family Movers Express.
How much does it cost to move in NYC?
Moving in New York City usually entails moving from one apartment building or hotel to another.  Consequently, the factors that can influence the cost of a move within the city often vary from those involved outside the 5 boroughs.  We have broken down moving costs based on apartment size and national averages for moves in New York City as follows:
| | |
| --- | --- |
| Apartment size | Average moving cost |
| Studio | $450 to $700 |
| 1 Bedroom | $700 to $1,100 |
| 2 Bedroom | $1,100 to $1,500 |
| 3 Bedroom | $1,500 and up |
As far as labor is concerned, a studio apartment requires 2 or 3 movers and 1-to-2-bedroom apartments require 3 or 4 movers.  In most cases, a single moving truck will suffice.  With 3 or more-bedroom apartments, you could need 4 or more movers and up to two trucks to get the job done.  Keep in mind that these are averages and that your costs when hiring Family Movers Express may vary based on certain factors that typically influence the cost of hiring professional New York local movers. We are considered to be one of the most affordable movers in the city and can assist you through every step of the moving process.
Additionally, the cost to move in NYC is determined by several different factors, the most important being:
distance of the move
moving services required
number of movers needed
overall size of the move
time of year
In any event, we can provide that information when needed. You need to know that we are one of the most experienced and expert moving services and have the detailed knowledge about the city. Our team is expert at commercial and residential moves and can assist you with any relocation process that you need help with. To learn more about moving locally in NYC, contact Family Movers Express by visiting our website or call us today at (888) 275-8519. We are here to assist you.