Expert Family Movers and Storage Services of Florida
Family Movers Express is a Tampa, Florida based, full-service moving and relocation company that is equipped to handle even the most challenging local or long-distance move.  We offer the most extensive line of commercial and residential moving services at competitive rates.  When you hire our family movers and storage services, there's no need to worry about having your belongings packed and wrapped on time.  Our team of professionals is well-versed at these tasks and can take care of anything associated with your relocation. Whether you need assistance just with the transportation to your new destination or you need assistance with planning and packing, we've got you covered.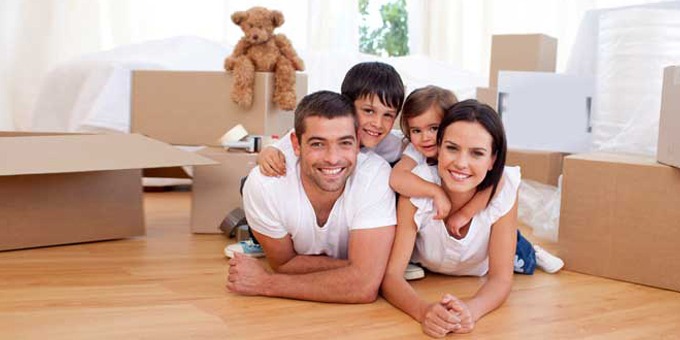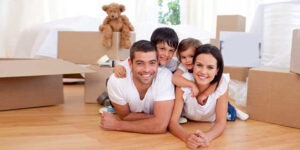 Why is it advantageous to hire a full-service moving company?
Moving is never a pleasant experience.  Although there are dozens of moving services located in the Orlando area, no two are alike, especially when you need a full-service moving company like Family Movers Express.  Full-service moving companies handle everything associated with a commercial or residential move.  When it comes to most moves, the benefits of hiring our professional family movers and storage team far outweigh the investment.
Our moving specialists are not only courteous, experienced, and professional they'll help you streamline the relocation process.  By alleviating your stress, you'll be able to focus on the more important aspects of your move.  So, are you still unsure about hiring a professional moving team? Consider the following advantages of full-service movers:
They do all the heavy lifting so you don't have to
They have been properly trained in all facets of commercial and residential moving
They have the experience and skills to handle even the most complex moves
They protect your belongings with the right packing and wrapping materials
They save you time by helping you plan your move
They use the proper equipment to move your furniture and belongings
Most importantly, hiring a professional family movers and storage team can save you money by taking care of all the essential aspects and details of the moving process. They already understand the whole process and can be of assistance for any information or help that you need. Call us for more details.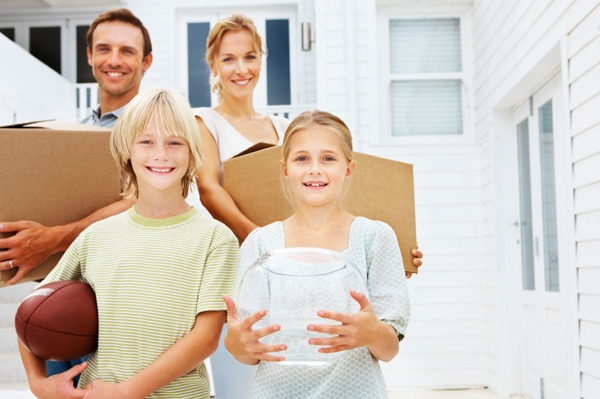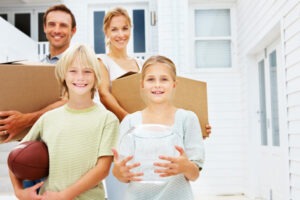 How does local moving differ from a long-distance relocation?
Aside from the difference in cost, the primary difference between a local move and a long-distance relocation is the amount of organizing and planning that's required before the Family Movers Express team arrives.  However, you should remember that no matter what type of move it is, the key to a successful moving experience is having enough time to prepare for it.  The type of move (local vs. long-distance) will also affect how you are charged and the type of moving services you need.  Here are some additional considerations:
Local moves – these moves are often referred to as "intrastate" moves because your belongings are not transported across state lines.  Local moving companies that operate solely on a local basis are only required to obtain a license from the authority of the state they are doing business in.  Local moves are usually charged as a flat rate or hourly rate and have a minimum number of hours that you'll be charged for.
Long-distance moves – any move that involves taking your belongings across state lines is considered a long-distance or "interstate" move.  Unlike local movers, interstate movers are regulated by the Federal Motor Carrier Safety Administration (FMCSA) and must obtain their operating license from them.  The charges for a long-distance move are usually based on the size and weight of the shipment of your belongings.
How do you prepare for the Family Movers Express moving team?
When you're packing up your belongings and stressing out over the move, it's easy to forget about planning for the arrival of the family movers and storage team.  But when that day arrives, they'll be ready to kick things into high gear.  If you want to get off on the right foot, be prepared ahead of time.  In order to ensure that you're prepared for the big day, here are some suggestions that will help:
Have your belongings properly packed and ready to load on the truck
Let the moving team know where to park
Make sure your larger pieces of furniture are disassembled so they fit through the doors
If you have small children, hire a babysitter to watch them
Be sure to plan for your pets
Have some snacks and beverages available for the movers (they'll appreciate that)
Show your appreciation for the movers by tipping them
To learn more about our family movers and storage services in Florida, contact Family Movers Express today. Our business representatives are available to answer your questions and give the most affordable prices for the services.