Commercial Moving Services for Tampa Area Offices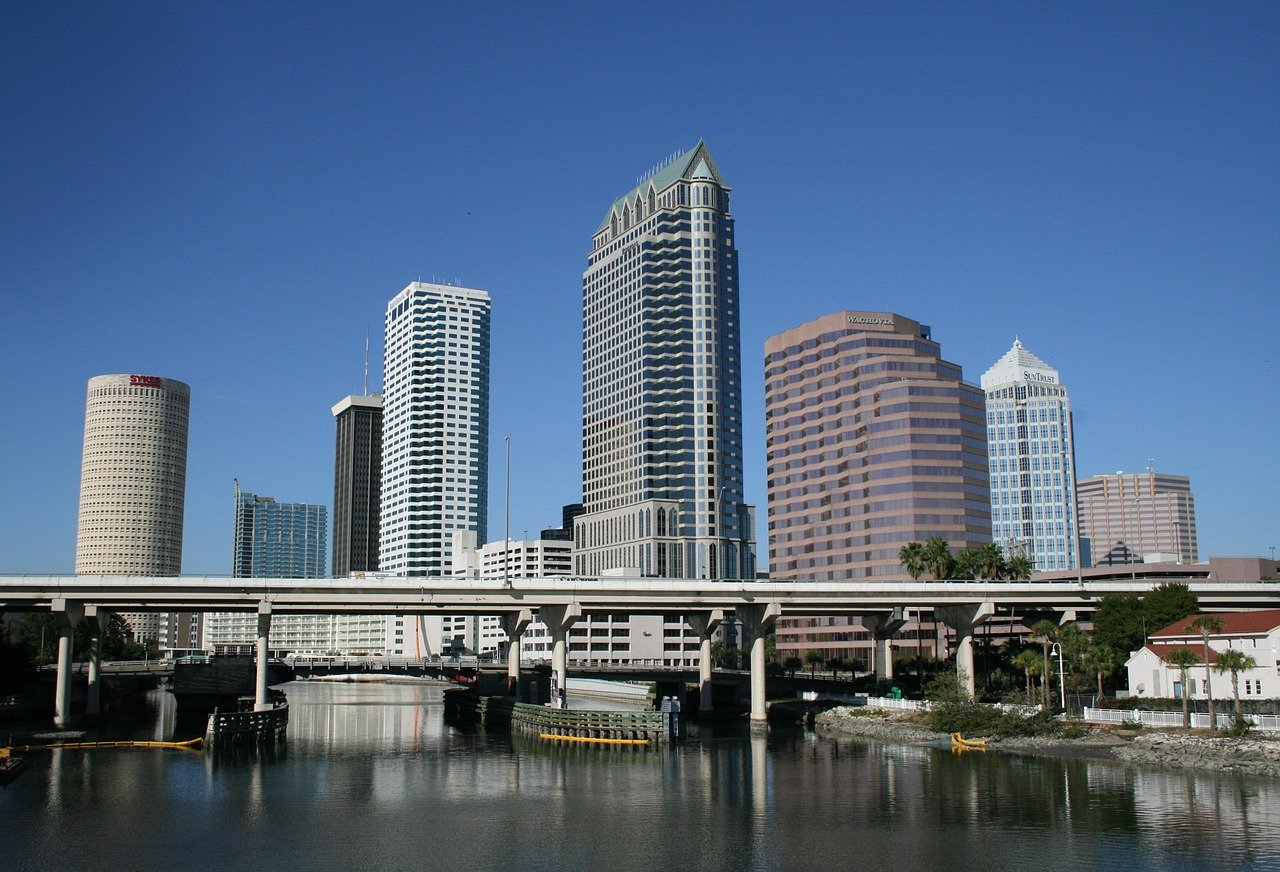 Unlike residential moving, relocating your company office requires more planning and a team of cost-effective Tampa office movers.  The moving and relocation team at Family Movers Express have helped companies move their offices and are highly experienced at successful business moving.  Our entire staff is here to ensure that your company experiences the least amount of disruption to your daily operations and that your move is completed on-budget and on time. We'd like an opportunity to help you with your next move.
How does moving your office differ from moving your household?
Coordinating a business move without the help of professional commercial movers can be extremely difficult.  But, there's no need to stress or worry when our team of skilled, professional Tampa office movers is handling the move.  It's important to understand how moving an office is completely different from moving a household.  Moving a business requires a special type of expertise that Family Movers Express can provide.
According to the SBA, Florida is the home to more than 2.5 million small businesses, many of which will need to move to new locations during the year.  As a result, we help businesses plan and execute their relocation so that they experience as little downtime as possible.  Here are 3 key differences between commercial and local residential moves:
Moving your office requires considerably more planning than residential moves – residential moves in the Tampa area are relatively simple compared to moving an office. As a business owner, it's important to select a moving date and time that doesn't conflict with your daily operations.  Furthermore, when an office move experiences delays, it could have a serious financial impact on the company.
Moving your office requires transporting a lot of electronic equipment – residential moves require transporting valuables such as home entertainment systems, laptops, and TV's while commercial moves involve transporting a range of electronic equipment. This includes computers, fax machines, photocopiers, printers, scanners, etc. At Family Movers Express, the Tampa office movers team ensures that these pieces of equipment will be handled with the utmost care.
Moving your office requires the transportation of sensitive materials – most office computers have a significant amount of sensitive material stored on them such as company accounts and employee tax records. We ensure that all documents, materials and programs will be safe and secure when relocating your business.
Whether you own a small or medium-sized business, we can streamline the relocation process so your move goes as smoothly as possible.
What do commercial moving services include?
Whether you're moving your business across town, across the state, or across the US, reputable Tampa office movers' services are a critical requirement for companies that need expert relocation solutions.  When hiring the Family Movers Express commercial moving specialists, you're hiring years of combined skills, expertise, and experience.  We will ensure that your office relocation is conducted in an efficient and professional manner.  Here is what you can expect from us:
A comprehensive estimate of the cost so you can budget for your move
Assignment of a project manager to coordinate the planning and execution of the move in a timely manner
Disposal of or temporary storage of all old equipment and furniture
Organized 3rd party services that coordinate with computer technicians, contractors, furniture suppliers, and other vendors
Pre-move meetings with your entire staff that help communicate what is going on during different stages of the move
Professional packing materials for desk contents and personal belongings
Specialized resources for the handling of high-value equipment and materials
As your commercial relocation specialists, Family Movers Express has a dedicated Tampa office movers' team that will ensure that your office move is properly executed so that you'll be back up and running in no time. We'll help you unload properly at your new address so you can get back to work quickly.
How much does an office relocation cost?
The cost of relocating a business is influenced by a number of different factors, the two most important of which are size of the facility and traveling distance.  In addition to these, there are other factors that could play a role in determining the cost of your office relocation such as hiring a moving consultant or project manager.  Another cost impacting factor is the packing and special handling of computers and sensitive electronic equipment and materials. This is a critical area of focus of our team. We take care of each aspect of the packing and securing the boxes properly so that there is least movement and no damage during transit.
If you need more information about our services or a FREE quote on your impending move, call us now. For additional information about factors that could influence the cost of your office move or to schedule an on-site estimate, contact Family Movers Express today.