Reputable and Trustworthy Moving Services in Tampa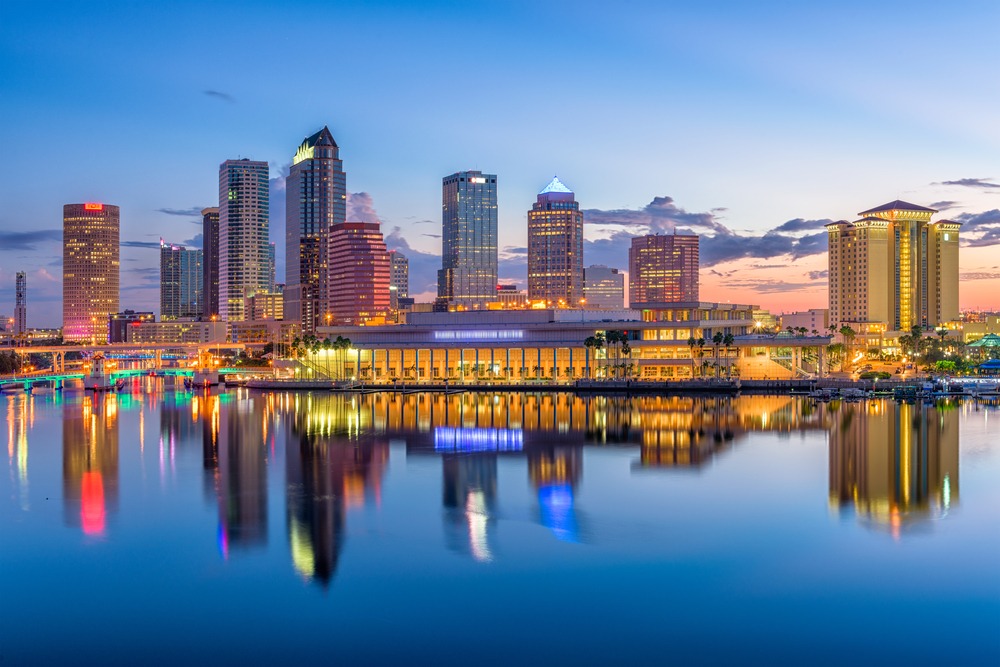 Have you been searching for the best movers in Tampa? Well look no further.  Hello and welcome to Family Movers Express, the industry leader in commercial and residential relocations.  Once you've hired our services, you only need to do two things – tell us the date you want to move and let us know your specific requirements – we'll do the rest.
How do full-service movers differ from other moving companies?
Full-service moving is synonymous with "all-inclusive" meaning we handle everything from start to finish.  As the best movers in Tampa, this means that the Family Movers Express crew is a team of experienced professionals who've been skillfully trained in all facets of commercial and residential moving.  We provide an extensive line of services that includes but is not limited to:
Disassembling your furniture, loading the pieces onto our truck, and re-assembling them at your new location
Packing up your belongings and unpacking them once they're delivered to their destination and unloaded off our truck
Setting up your appliances
We'll even dispose of all the boxes and packing material that's left once everything has been unpacked and put in its place.  As was previously mentioned, well handle all of the aspects of your move down to the smallest detail.
What are the benefits of hiring a full-service moving company like Family Movers Express?
Moving a business or household from Point A to Point B can be an extremely difficult task, especially if it's a long-distance relocation.  This is the main reason that people look for the best movers in Tampa to help with their relocation.  When you hire our team of experienced and trained professionals, you'll enjoy the following benefits:
WE can arrange storage of your belongings if your home or office isn't quite ready to be occupied once you arrive at your new location
WE ensure that your furniture and belongings travel safely and securely by providing all the necessary moving supplies and packing materials
WE have the experience, expertise, and skills to ensure the safety of everyone involved in the moving process
WE save you time by helping you plan and execute your move
WE will alleviate your stress by handling the moving process from beginning to end
WE will help you pack your belongings quickly and efficiently
Most importantly, WE provide the peace of mind you deserve when moving across town, across the state, or across the country
What important qualities should you look for when searching for the best movers in Tampa?
Although moving to a new city can be exciting because you're experiencing a significant change in your life while at the same time meeting new people and making new friends, it can also mean moving out of your "comfort zone."  So, when you're searching for the right moving company to help with your move, there are 6 qualities you should look for when hiring a moving company.
Competitive rates – you shouldn't have to empty your bank account when hiring the best movers in Tampa. Paying the highest price doesn't always guarantee the best service.  Choosing the right moving company for the job is all about getting the most value for your investment. It is best to shop and compare the services and related prices before selecting to work with a moving company.
Experience and expertise – any moving company that has spent a significant number of years in business should be well-versed at the proper and improper way to do things. They are knowledgeable of all the rules and regulations of the moving industry.  Plus, they understand what it takes to serve your best interests. That is why selecting a company that has years of experience is your best bet at a stress-free move.
Licensing and organization memberships – every interstate moving company should be licensed by the USDOT and have a valid number. Hopefully, they are members of AMSA (the American Mover and Storage Association) or the BBB (Better Business Bureau) as well. Check this key aspect before choosing to work with the company.
Professionalism – unlike some moving companies that only want to get the job done as quick as possible and get paid promptly, Family Movers Express is more concerned about avoiding damage to your belongings and protecting them in transit.
Proper moving equipment – the best movers in Tampa will have the right equipment for the job. They will have safety protocols in place while using hoisting straps, dolly, pallet jacks and ramps. This helps to keep your boxes safe and can be loaded and unloaded with ease.
Recommendations and testimonials – before you hire any moving company, talk to other family members and friends and get their recommendations or referrals.
If you need a free quote on your move or are looking for more information, please contact Family Movers Express today.