Tampa Professional Furniture Moving Solutions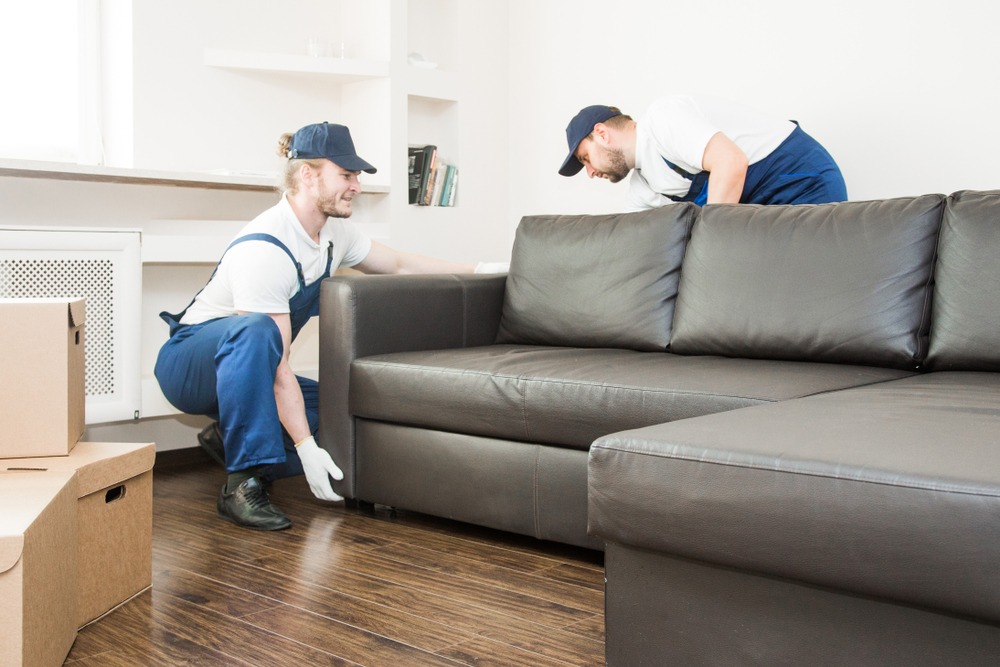 For many individuals, heavy pieces of furniture can be very difficult to move.  So, to ensure they're loaded and moved safely, hire the expert furniture movers crew in Tampa from Family Movers Express, especially when it's solid wood furniture.  Our moving team has been skillfully trained in all aspects of handling furniture and is very familiar with the challenges that these heavy furnishings often present.  This is also a key factor when it comes to handling your more delicate, valuable pieces.
Do you need help rearranging your furniture when staging your home?
If you're staging your home for sale and need help rearranging your furniture, we have access to a network of home staging specialists that can get the job done efficiently and affordably.  Whether it's moving a home entertainment center/wall unit, sectional, large sofa and matching loveseat, or any other pieces, these individuals are highly trained and can rearrange these bulky, larger pieces quickly and effortlessly.
What can you expect from the furniture movers team in Tampa on the day of your move?
At Family Movers Express moving and storage, punctuality has always been a priority when it comes to arriving at your home at the scheduled time.  Whether you're moving across town, across the state, or across the country, these individuals will not waste any time getting to work on what you need done.  Consequently, it shouldn't surprise you that many of our clients are referred to us by families and individuals that we have helped move in the past. Additionally, if you chose to pack your furniture and we find that some pieces do not have enough padding or require better protective layers, we'll inform you and wrap it up accordingly, as we know that you would not want your furniture to be damaged during transit.
Are you moving your business or office to a new location locally or to another state?
We can help with that, too.  Family Movers Express can provide a furniture movers crew in Tampa for commercial relocations as well.  We understand how critical it is to avoid disruptions in your daily operations.  Consequently, our flexible scheduling enables us to work around your schedule so that you experience as little downtime as possible when moving your business or office to its new location.  We can help you during the evenings and on weekends, if necessary.  We'll ensure that you're back up and running in no time as we understand
What steps do we take to ensure that your furniture is protected in transit?
As the premier moving company in the eastern U.S, the furniture movers' team in Tampa has been trained in all aspects of protecting your most valuable pieces of furniture so it arrives safely and securely at your new location.  There are several steps that we take when it comes to wrapping and packing your furniture including:
disassembling large pieces of furniture (beds, entertainment units, etc.) and wrapping each piece before loading it on our truck
removing casters, drawer pulls (knobs), and handles as well as securing drawers on the pieces that have them
using foam padding, furniture pads, and moving blankets on the more delicate pieces, especially wooden items
We'll never stack items on top of wooden furnishings.  We'll tie larger pieces down to prevent them from getting damaged by sliding or toppling onto other items.  Finally, we'll always use furniture dollies when moving heavier pieces from your home to the truck.
How much will it cost you to hire Family Movers Express?
One of the first questions we are asked when talking with a prospective client is "How much will it cost to hire your services?" It's difficult to give you an accurate cost without conducting an in-home estimate.  However, you can get a basic idea by visiting our website and clicking on the "Get Quote" button in the upper right corner of the home page.  There are certain factors that our furniture movers' team in Tampa takes into consideration when determining the cost of your move including:
how many movers are required to do the job
moving services requested
size and weight of your shipment
time of year
total distance of the move
Another factor that can influence the cost of your move is how organized and prepared you are on moving day.  These are critical no matter how much you're moving and where you're moving to.  We have streamlined the moving process so that things run as smoothly as possible so you can enjoy a pleasant moving experience. To learn more about our furniture movers' services in Tampa or to speak with a company representative about your pending move, call Family Movers Express today. We'd like to assist you with your specific requirements, when you move. Call us now and let's plan.