Professional Piano Moving Services in Tampa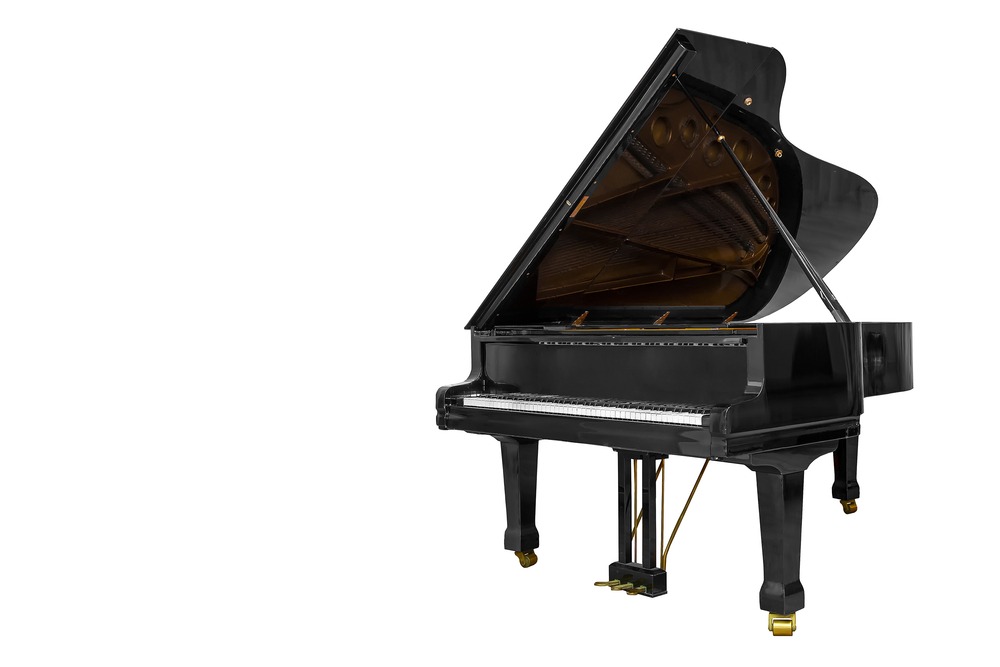 Moving a piano can be an extremely tiring endeavor, not to mention the fact that it can also mean damaging the instrument and physically injuring oneself if it is not handled properly.  That's where Family Movers Express and our piano movers services in Tampa can help.  We have access to highly qualified, professional piano movers that can do the job affordably and efficiently.  Furthermore, our piano moving crew has been skillfully trained in the handling of a wide range of sizes and types of pianos as well. We take good care of each piece that we handle.
What type of piano are you moving to your new home?
You probably don't realize it, but during your lifetime, it's a safe bet that you've seen some of the many different types of pianos that are on the market today.  There are basically 2 types in different sizes – grand pianos and vertical pianos.  The piano movers experts in Tampa from Family Movers Express can move 5 different sizes of grand pianos.  These are measured from the nose of the piano to the tip of the keys. Family Movers Express is familiar with the following sizes:
Baby Grand – 4'7" to 5'4"
Parlor Grand – 5'5" to 5'11"
Grand – 6' to 6'7"
Semi-Concert – 6'8 to 7'11
Concert – 8' or longer
In addition to the different grand pianos, we also handle several vertical models.  These are measured from the floor to the top of the instrument at the back of it. This gives us the best way to move it. We have experience moving the following different vertical models:
Spinet – 34" to 39"
Console – 40" to 44"
Studio – 45" to 52"
Behemoth – 52" or taller
Even if you have a player piano, we can handle it.  We can also arrange storage for your piano if the home you're moving into isn't quite ready to be occupied yet.
How do the piano movers experts in Tampa prepare your piano for the move?
When moving your piano, the Family Movers Express team needs to have access to it.  So, we ask that you move anything surrounding the instrument that could make it difficult for us to move it.  The key to a successful piano moving experience is accessibility.  When our crew arrives on moving day, they will be making notes regarding a number of factors associated with handling your piano such as levels, stairs, and turns they may have to make.
In addition to having access to your piano, we'll need to prepare it for the local or long distance move.  For our crew to ensure that it is moved out of the house and onto the moving truck safely and securely, we use certain tools and employ specific techniques including:
Padding the instrument to protect the body of it and its finish
Removing the legs off the grand piano models
Strapping the piano closed so nothing flies open and gets damaged in transit
Using dollies and moving planks to make it easier for the movers to maneuver the massive weight of the instrument
At Family Movers Express, our piano movers' team in Tampa understands that no two pianos are alike.  Each one is unique in its own special way and may require the Family Movers Express crew to take additional measures for ensuring the safety of your piano while it's in transit. We have the equipment and the protective coverings and paddings that are needed to bring down the piano safely. Thus, whether you have a brand-new grand piano or a vintage piano, you can be sure we'll move it safely.
How much will it cost to move your piano?
Naturally, one of the first questions that customers ask is "How much will it cost to move my piano?" Some piano movers charge by the hour while others will charge based on the type of piano that is being moved.  Here is a breakdown of the two different methods:
Cost based on an hourly rate – piano movers charge $75/ hour on the low end and up to $320/hour on the high end.  The national average is $105/hour.
Cost based on piano type – some examples of the average cost to move a piano based on its type is as follows:
Baby grand piano – $275
Concert grand piano – $425
Console or Spinet piano – $185
Grand piano – $375
Studio piano – $225
Upright piano – $275
Again, these are average prices.  There are certain factors that could influence the cost of moving your piano such as:
distance of the move
location of the instrument
moving equipment required
stairs
type of piano
For more information about our expert piano movers services in Tampa or to schedule an in-home estimate, contact Family Movers Express today. Please give us a call today.