Tampa Affordable Commercial and Residential Moving Services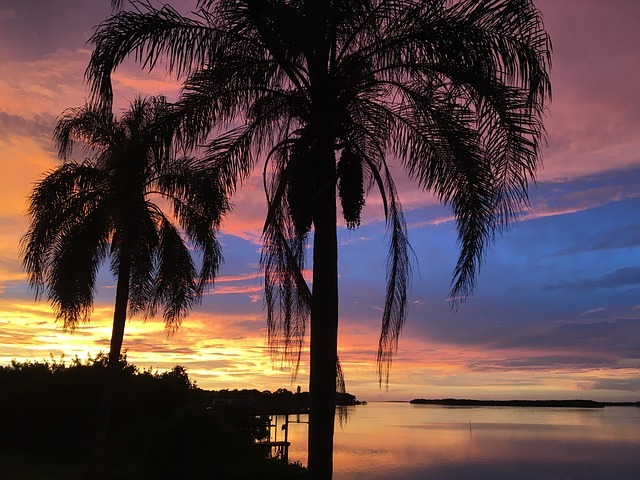 Whether you're moving in or out of the Tampa area or you need to relocate your office, Family Movers Express can help with affordable movers in Tampa.  It doesn't matter if you're a business owner or a homeowner, we're dedicated to ensuring that you have a pleasant moving experience.  You can rely on us to provide the safest, most efficient relocation solutions.  As your full-service moving team, we can help you with just about everything associated with your move.  Where we're concerned, no moving job is ever too big or too small.
What moving services do we provide?
We know that moving a home can be stressful and worrisome.  But that doesn't mean it has to be, not when the Family Movers Express specialists are helping you move.  Whether you're moving across town, across the state, or across the country, our affordable movers team in Tampa can make your move a flawless, hassle-free experience no matter how complex it is.  When it comes to seeing that your needs are met, we have the services to help us accomplish that goal.
What separates us from our competitors? That's easy.  We are a full-service moving company that offers one of the most extensive lines of relocation services in the industry today.  This includes:\
Providing packing materials including boxes, bubble wrap, and packing tape
Moving supplies such as additional padding and furniture blankets
Helping you pack your belongings so they are safe and secure during transit
Disassembling your furniture and protecting it so it arrives at your new location safely and intact
Taking care of all the heavy lifting when loading and unloading our trucks
Helping you unpack your belongings once we've unloaded the truck
Re-assembling your furniture and placing it where it needs to go
Once all of the above is done, your Family Movers Express team will make sure that everything is disposed of in proper fashion.  We'll even help with recycling all those empty boxes that we helped you unpack.
Do you need help with a business or office relocation?
The affordable movers' team in Tampa can do that, too.  Whether it's a small office or a large corporation, our experienced commercial relocation specialists can uncomplicated the process and ensure a smooth transition to your new location.  We perform business moves quickly and efficiently so that you experience as little downtime as possible and a minimal loss of productivity.  When moving your business or office, we eliminate the guesswork by taking even the smallest of details into account. You can rely on us as our years in the moving industry has ensured we understand the nuances of both residential and office moves.
How long does the moving process take?
We make every attempt to streamline the moving process.  This means working around your schedule whenever possible.  The actual packing and moving can take days or even weeks when you try to do everything without the help of Family Movers Express.  When you hire the affordable movers' team in Tampa to help with your move, we'll provide a timetable that will give you a better idea of how long the process will take from beginning to end.  This schedule will include an in-home estimate and moving plan with time allocated for:
Disassembling your furniture
Packing your belongings
Loading the truck
Driving time based on the distance the movers will need to travel
Unloading the truck
Unpacking your belongings
Furthermore, if there are antiques or other high-valued items, we'll allocate additional time for special care and handling of these pieces. We understand that some high value items such as paintings, might need climate-controlled transportation and we'll take care of that. If you need specific services, please let us know beforehand so we can send in a more accurate quote, considering these needs.
How much will our affordable movers services in Tampa cost?
As you might have determined already, hiring Family Movers Express will cost more than a DIY move.  However, you get the stress-free move without the last-minute chaos which makes it all worth it. In order to provide an accurate cost of your move, one of our specialists will need to conduct an in-home walkthrough estimate of the belongings you want shipped to your new location.  However, to get a basic idea, you can the "Get Quote" button in the upper right corner of the home page.
Ultimately, the more services you request, the more the move will cost you.  The total cost of your move will depend on several factors such as:
the number of movers required
the size and weight of your belongings
the distance to your new location
the different services required
the time of year that you're moving
For additional information or to schedule an in-home estimate, contact Family Movers Express at your earliest convenience.