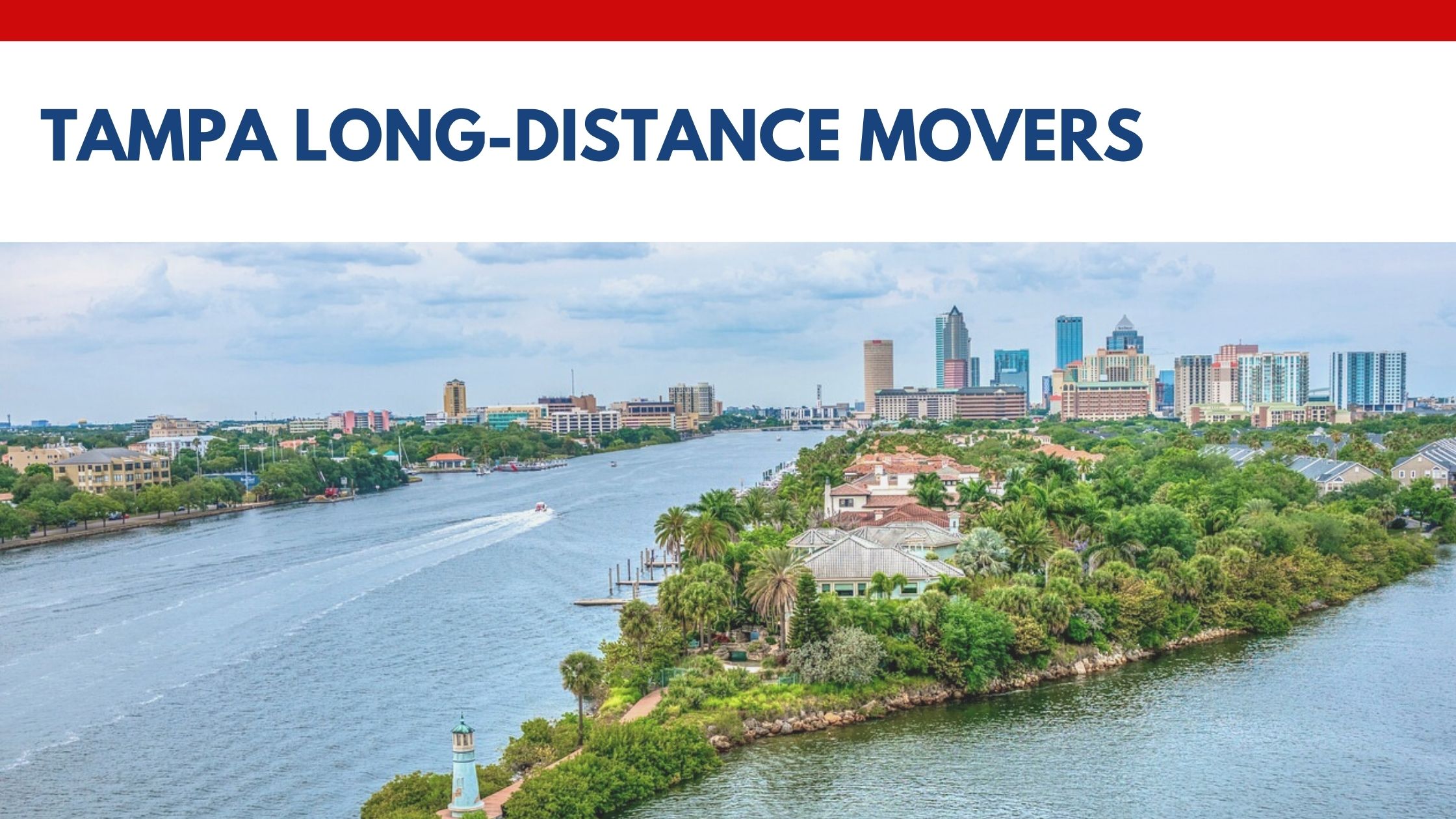 Moving to a new location locally is stressful enough but when you're relocating across state lines or cross-country, just the thought of facing such an endeavor can cause a lot of anxiety.  Whether you're moving to another state to start a new career or in order to be closer to family members and loved ones, Family Movers Express offers the most extensive line of Tampa long-distance movers' and relocation services in the industry.  We understand that it's not just the thought of such a momentous event that is causing your stress.  It's the fact that you're leaving your comfort zone for parts unknown. That is one of the reasons that it helps to hire our professional movers shoulder the responsibility of the relocation process.
How do long-distance relocations differ from moving locally?
It's obvious that the primary difference between local and long-distance moving is the distance itself.  In most cases, a move of 50 to 100 miles in any direction is considered a local move depending on the company you hire.  Furthermore, you can move longer distances in "intrastate" moves or moves within the same state.  On the other hand, a long-distance move involves moving or relocating across state lines. This can add to the cost and time as compared to moving locally.
Aside from distance being the obvious difference between the two types of moves, the cost of the move is the most significant difference for some clients when hiring Tampa long-distance movers.  The price is usually higher because of the following:
Larger moving trucks are required for long-distance moves
Longer distances involve more fuel consumption
More time is spent completing a long-distance move (time really IS money)
Sometimes, the route takes our Family Movers Express drivers across toll roads
Finally, long-distance moves are considerably more complex than local moves.  If you stop and think about this for a minute, what do you envision when someone says "local moving" or "moving locally?" Most individuals see a fairly simple process wherein a family is unloading boxes from a mini-van or other vehicle and furniture from a pick-up truck.  Unfortunately, that's not even close where long-distance moves are concerned.
When compared to a local move, a long-distance move requires a lot more planning and preparation.  Furthermore, a local move can usually be completed in 8-hours or less, barring any unexpected complications of course.  In contrast, interstate or long-distance moves can be more cost-effective and more time-consuming.  The average cost of a local move runs between $800 and $1,200 whereas a long-distance move can cost up to $8,500 or more depending on the distance and size of the home. If you have doubts or have questions that you need expert answers on, our business representatives would be happy to answer them.
What are the benefits of hiring a full-service moving company?
Relocating an entire household long-distance involves a lot of decision-making as well as planning and preparation.  In most cases, the first decision usually involves choosing between a DIY move or hiring a professional moving team.  If you decide to hire a moving company, then you'll need to decide if you want to hire a full-service company like Family Movers Express.  If this is the first time you've hired movers, here are some reasons to hire our full-service Tampa long-distance movers:
We handle everything associated with your move and provide the most extensive line of moving services including:
supplying all moving and packing supplies such as boxes, bubble wrap, packing tape, and wrapping paper as well as extra padding and furniture blankets
disassembling and reassembling your larger furniture items
packing and unpacking your belongings
loading and unloading our truck
transporting your furniture and belongings from Point A to Point B
helping you clean up and removing all moving debris
Additionally, Family Movers Express can alleviate your stress and give you peace of mind by ensuring that your furniture and belongings will be transported to your new home safely and securely. Thus, we can support and help you as you plan the move to a new city.
How much does it cost to move long-distance?
There are several factors that will affect the cost of a long-distance move such as the distance (naturally), number of movers needed, moving services required, size and weight of your shipment, and the time of year.  According to industry and national averages, a 7,500-pound shipment with a shipping distance of 1,000 miles will cost you $4,800 to $5,000 to move a 2 to 3-bedroom household.  Just keep in mind that these amounts are nationwide averages.  Your costs may vary based on the factors we listed above.
For more information about Tampa long-distance movers and relocations, contact Family Movers Express at (888)275-8519 or visit our website today.