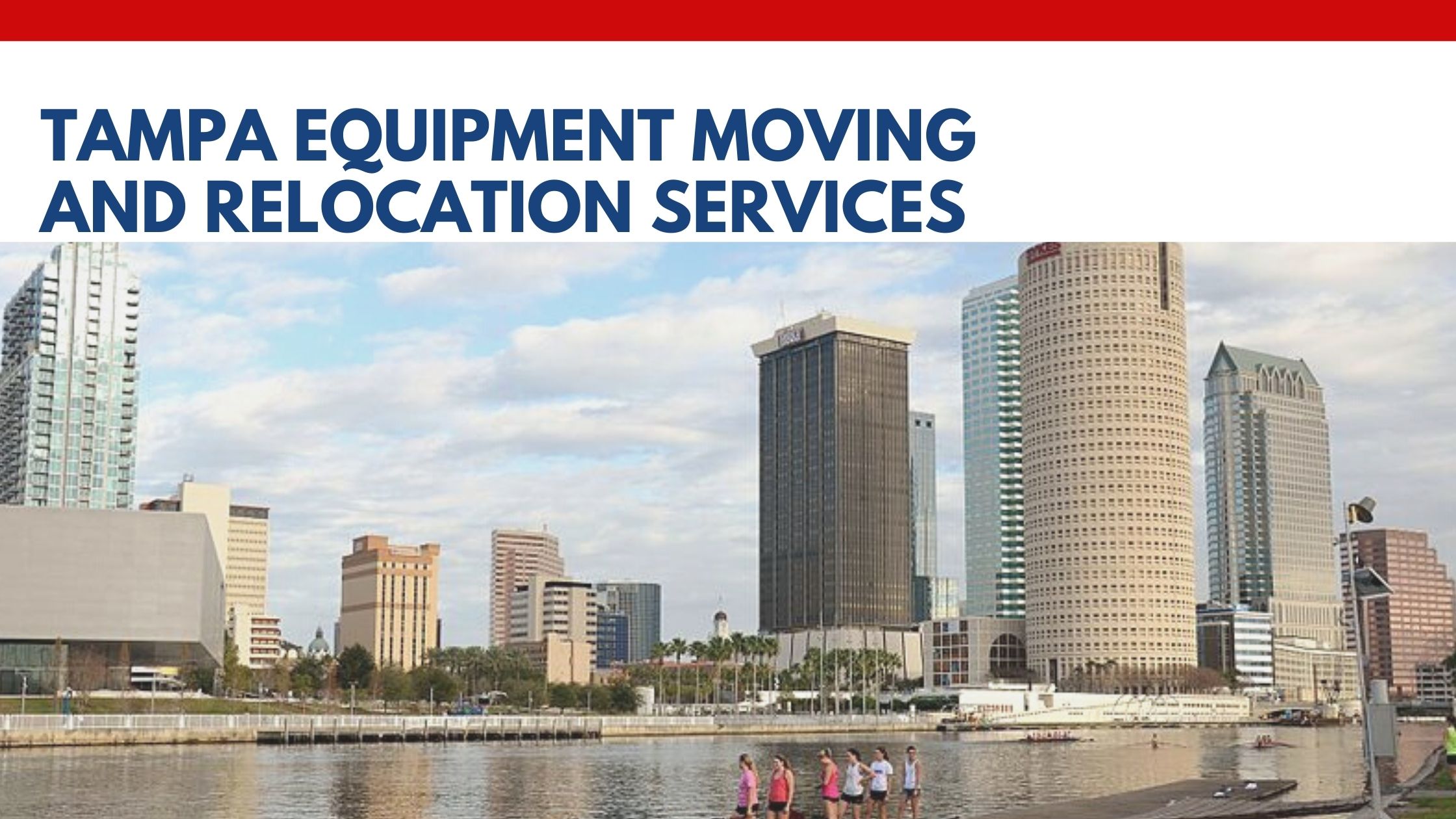 If you've ever driven by a construction site or industrial facility, you've probably seen these massive pieces of heavy equipment and machinery.  These machines can produce earth changing force by excavating, hoisting, and setting building components in place.  So if you're ever wondering how those pieces of equipment and machinery get from one job site to another the following content and information will provide you with a better understanding of moving process involved.
Who do you turn to when moving heavy equipment and machinery?
While most movers focus on commercial and residential moving, Family Movers Express provides complete job site mobility and efficient equipment movers services in Tampa as well.  Furthermore, we offer some of the most competitive rates in the industry today.  So, whether you're staying in the Tampa area or relocating across the country, the process of moving heavy equipment and machinery requires the help of an experienced mover who specializes in this type of moving.
What are the challenges companies face when moving their equipment?
Many companies are challenged by certain aspects of moving their facilities, especially when it comes to hauling heavy their equipment and machinery.  As an industry leader in moving services, we can handle a broad range of equipment movers projects in Tampa, no matter how big or how small the job is.  Some of the challenges that these businesses face include:
controlling moving and relocation costs
managing transport services providers
moving on time and within budget
planning, logistics, and execution of the move
As your equipment movers, Family Movers Express has the experience, expertise, and resources to facilitate your needs and overcome any obstacles that occur in the process.  Furthermore, we can assist your employees with their moving needs as well, whether your company is moving locally or long-distance. We have considerable years of experience in helping businesses and companies relocate to different states and coast to coast.
What types of equipment and machinery do we move?
The process of moving companies and their equipment or machinery requires more specialized services than what the average moving company can provide.  Therefore, it's important that they have the proper equipment and technologies to ship these items safely and securely.  At Family Movers Express, our equipment movers' team in Tampa handles a wide range of heavy equipment and machinery including:
agricultural equipment
backhoes and excavators
bulldozers
combines, tractors, and farm equipment
dump trucks
engineering equipment
engines
forklifts
graders
heavy industrial tools
heavy vehicles and large trucks
hydraulic equipment
industrial equipment
inoperable and used machinery
scrapers and trenchers
As you can see, we can haul just about anything in the way of heavy equipment or machinery.  So, if you don't see it in the list above, feel free to contact us about it at Family Movers Express and see if we can handle it for you. We can help with custom moves as well.
What types of heavy equipment transport solutions do we provide?
Unlike commercial and residential moving and relocation services, heavy equipment transport requires specialized experience and expertise as well as different types of transport methods.  In any event, the shipping of heavy equipment and machinery is not some new type of transport service.  Consequently, as these services have evolved, different methods have been developed.  The more common transport methods that our equipment movers in Tampa include:
Container shipping – still considered the old standby of shipping, container shipping enables us to load and unload heavy equipment quicker and more efficiently. Since this is an enclosed transport venue, your equipment or machinery will be protected from the elements and remain secure during transit.
Flat rack shipping – this method solves the dilemma of compatibility and stacking when shipping heavy equipment. Basically, this is a container with open sides and no cover or roof.  This type of transport method allows our transport specialists to mount your equipment on a stackable surface without any dimensional constraints.
Lift-on/lift-off or LoLo – your equipment is lifted onto and off of a shipping conveyance by a crane. Theoretically, this is a relatively simple transport method.  However, the need for a crane as well as a specially trained equipment movers crew in Tampa makes this method more costly overall.
Roll-on/roll-off or RoRo – as a simpler method for loading and unloading your heavy equipment, the RoRo method is used for cargo ships, containers, and trailers. This method is a time saver and costs less than the LoLo method above. Chance of damage to heavy equipment is very low and is considered to be a safe way to transport goods and equipment.
We'd like to help you if you need additional clarification. For more information about heavy equipment and machinery transport, contact Family Movers Express at (888) 275-8519 today.