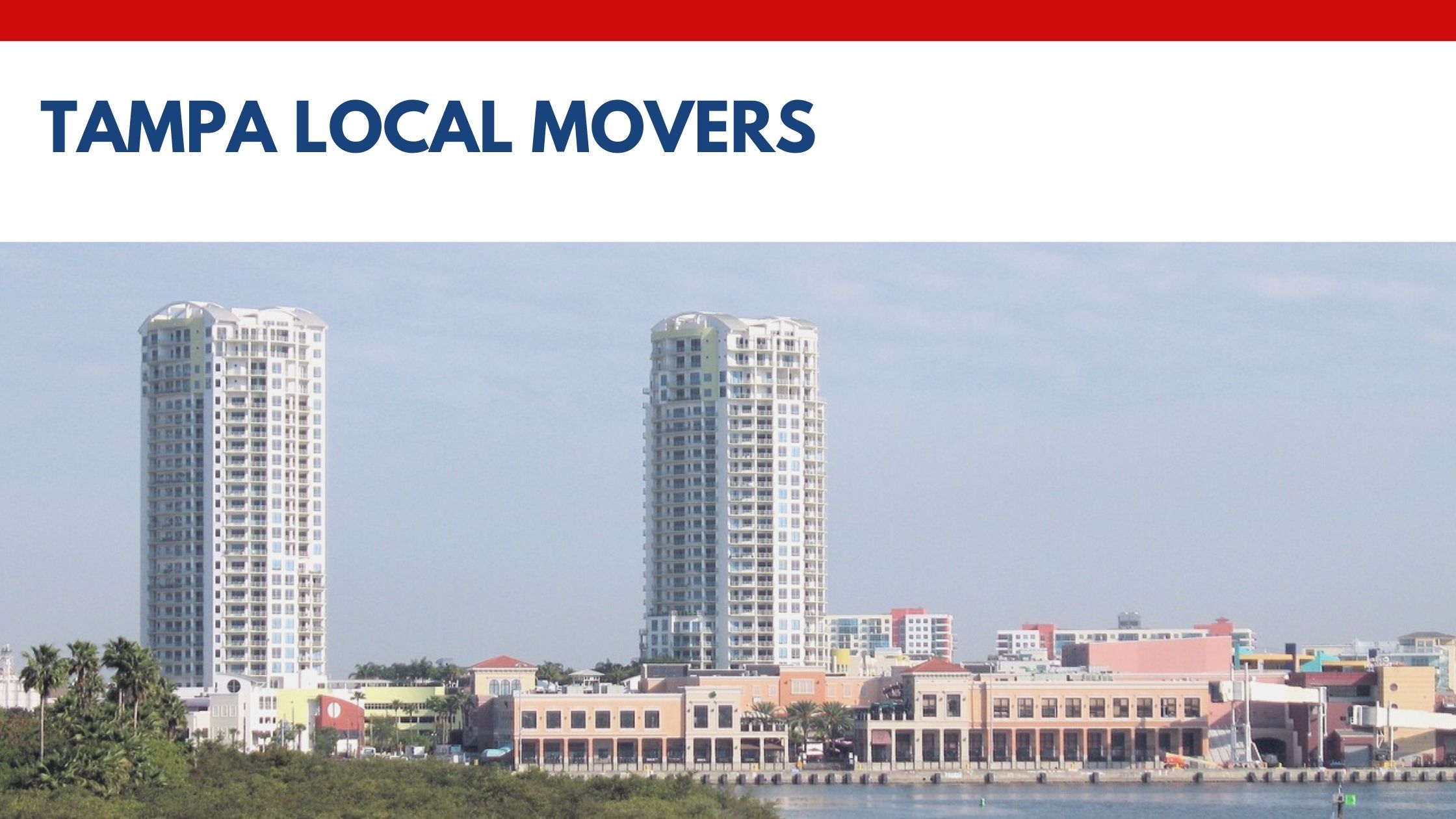 Moving can often be a stressful experience, even when you're just moving locally here in the Tampa area.  We have helped innumerable businesses and homeowners take the step towards a better organized move, over the years. That's why it makes good sense to hire the professionals at Family Movers Express.  For over 15 years, we've been the Tampa local movers of choice thanks to our moving industry experience, expertise, and skills.  In addition to alleviating your stress and saving you time when moving, our team of specialists will ensure that your furniture and belongings are safely and securely transported to your new location.
We are equipped with the knowledge and resources required to provide you with a quick, efficient local moving experience.  When hiring our relocation specialists, you won't have to worry about anything getting missed or left behind because we take the necessary steps to ensure that this never happens with any local area move.  We have a customized solution for every move that we shoulder the responsibility for.
As one of the top Tampa local movers, we are very familiar with this area of southern Florida.  As your moving team, our goal is to provide the most pleasant moving experience possible. And we go that extra mile to ensure your comfort and satisfaction with our services at all times. All the movers at our company are licensed, insured and experienced on all aspects of the relocation processes.
Why is it advantageous to hire professional movers?
Family Movers Express believes in providing a stress-free moving experience to every client whether they're moving down the block or across town.  Although a DIY move may be tempting because of the possible cost savings, the drawbacks of doing all the work yourself often outweighs your budget considerations.  Here are 4 reasons why it's advantageous to hire a professional moving team like ours:
WE can get you moved into your new location quickly, thereby saving you time.
WE do all of the heavy lifting so you avoid personal injury.
WE have the proper equipment required for moving locally.
WE know how to protect your belongings against damage and loss.
So when it is time to move to your new location, you should hire Tampa local movers that will save your belongings, save you time, and most importantly, save your health.  And that should give you the peace of mind you deserve.
How much does it cost to move locally in the Tampa area?
Although there is a significant cost attached to hiring professional movers like Family Movers Express, our past clients will tell you that it was well worth the investment.  After all, it is about getting the best value for the money.  No two local moves ever cost the same.  This is due to the different factors that typically influence the cost to move locally.
When it comes to the cost of moving locally, it's a matter of choosing the perfect mix of comfort and cost.  Unlike the cost of long-distance moves that is partially based on the distance from Point A to Point B, Tampa local movers' rates are usually based on a flat-rate or hourly rate.  Other factors that play a significant role in the cost include:
furniture disassembly and reassembly
long walking distances between our truck and the entrance to your residence at either location or flights of stairs
narrow doorways and hallways
packing and unpacking services
poor access at pick-up or delivery locations
time of year
Based on the above factors and national cost averages, moving a 2 to 3-bedroom home with 7,500 pounds of furniture and belongings can cost up to $1,250.  The following chart will give you a better idea of Tampa local movers' cost based on the size of the home, the number of movers needed, and the time to complete the move:
| | | | |
| --- | --- | --- | --- |
| Size of home | # of movers | # of hours | Avg. cost |
| Studio | 2 | 3 | $350 |
| 1 bedroom | 2 | 4 | $400 |
| 2 bedrooms | 3 | 6 | $650 |
| 3 bedrooms | 4 | 7 | $925 |
| 4 bedrooms | 4 | 9 | $1,125 |
| 5+ bedrooms | 5 | 12 | $1,800 |
Keep in mind that these are based on specific factors that influence the cost of moving and national moving cost averages.  Your cost when hiring Family Movers Express may vary depending on the location and timing of your move.
Why should you choose us when moving locally?
We are a full-service moving and relocation company, meaning we can handle virtually anything associated with your move.  We didn't get our reputation for being honest, reliable, and trustworthy by accident.  We earned it by providing a superior level of service and exceeding our clients expectations.  Visit our website or call Family Movers Express today at (888)275-8519 for a FREE quote.