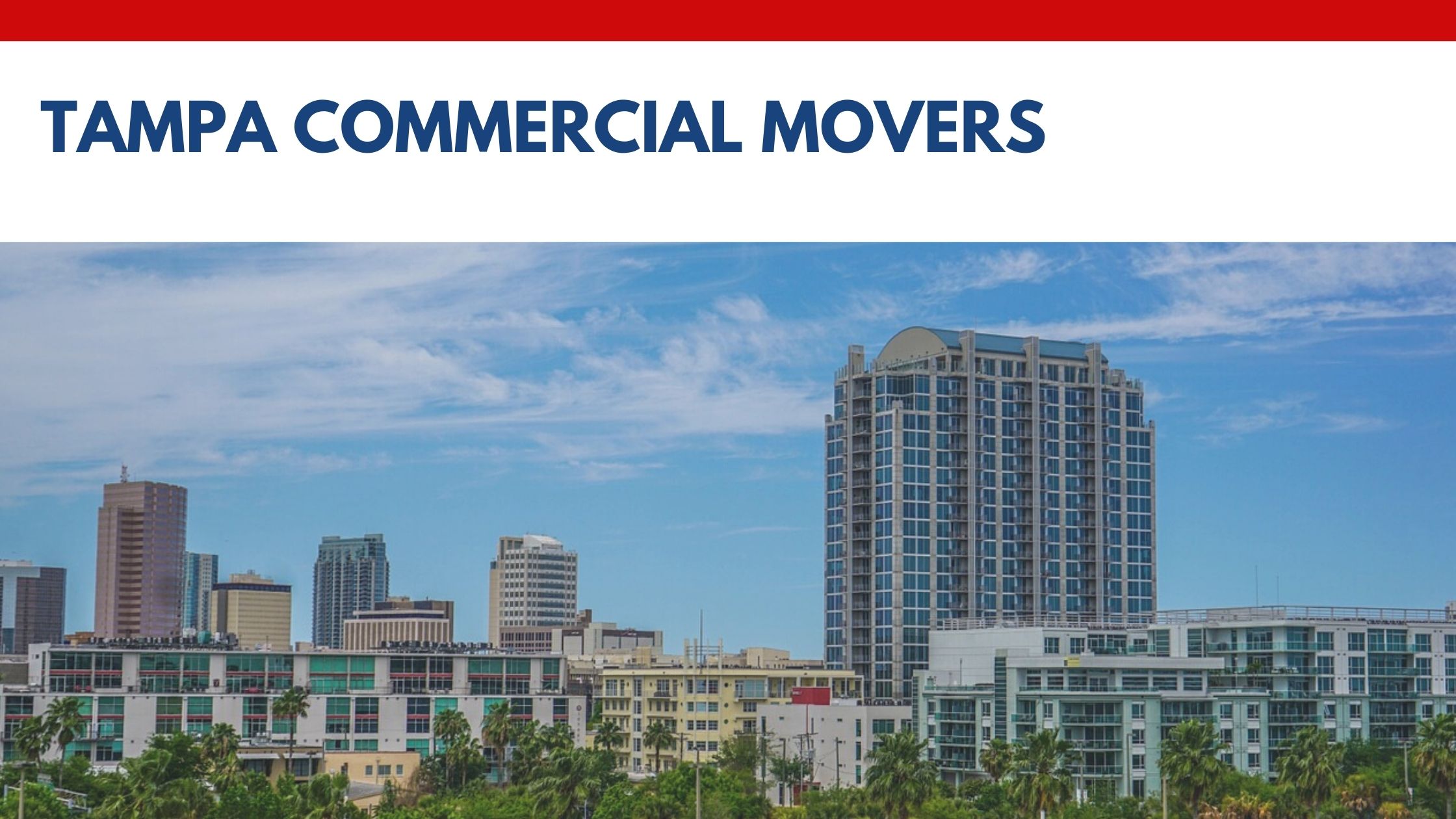 As an industry leader in commercial moving and relocations, Family Movers Express combines in-depth experience and expertise with innovative technology to minimize the amount of disruption to your daily operations.  We offer control and unprecedented visibility throughout the moving process.  Our Tampa commercial movers serve a broad range of clients from smaller, family-owned companies to large corporations in many industry sectors.
Our past clients have all benefited from our years of commercial moving experience and our knowledge of different business environments.  Our extensive range of commercial moving services enables us to save you time and expense by streamlining the moving process.  Whether you're a large corporation or a smaller business, you can count on Family Movers Express to keep your daily operations running at a normal pace, while minimizing downtime and the loss of productivity. We take pride in the fact that we have helped innumerable businesses relocate smoothly and easily without much disruption in their services.
What can our Tampa commercial movers do for your business?
Regardless of the scope and size of your relocation project, you'll always have peace of mind knowing that we provide a superior level of service throughout the moving process.  Some of the services that we offer include:
access to storage for extra equipment and furniture (if needed)
packing materials and supplies such as boxes, bubble wrap, packing tape, etc.
personal relocation coordinator/project manager to help develop your moving plan, oversee your move, and ensure it is completed on time and on budget
safe and secure delivery of your electronics and furniture to your new location
specialized resources that include crate and platform dollies, furniture blankets and padding, specialized care and handling of high-value items, trucks with electronic liftgates, and more
Our movers are trained and experienced at handling a multitude of fragile electronic equipment, large systems and pieces of furniture.  As your commercial moving and relocation partner, Family Movers Express will help disassemble and reassemble any cubicles, assist with disconnecting and reconnecting computer systems and other office equipment, and much more.
Why are commercial moves so challenging?
Our experienced Tampa commercial movers will tell you that a commercial move can be quite a challenge for everyone involved including the business owner down to their entry level employees.  In most cases, companies are moving to larger facilities that can accommodate their expanded operations.  However, there are those rare occasions when a company needs to downsize and move to a smaller location.  No matter what their reason for moving, it can be quite a challenge.
Moving any business will disrupt their daily operations, especially when they don't hire experienced and skilled movers to assist in the process.  They just want to get settled and get things up and running again.  So when you're considering relocating into a bigger and better location, remember that the goal is to have a better facility with more space so you can expand your operations.
How does commercial moving differ from residential moving?
Although commercial and residential moves have similar functions and goals, they are vastly different in other respects.  Tampa commercial movers must have a special type of expertise that most residential movers don't usually offer.  The following will give you a better idea of the key differences between commercial moving and residential relocation services:
More planning and preparation is required – while most residential moves are relatively simple, a lot more planning is required by the client and Family Movers Express when moving a business or commercial operation. We understand that business owners must limit their downtime while moving and ensure a minimal loss of productivity in the process. We can help you at every step so that you can focus on other aspects of your business.
Special handling of sensitive materials – unlike residential relocations, commercial moves often require us to transport sensitive documents and materials such as internal accounts, employee records, tax data, and so on. In many cases, they may have computer systems that store valuable company information.  Our Tampa commercial movers will handle your sensitive data and materials with the utmost care at all times.
Transporting electronics and equipment – the more common electronics involved in residential moves include computers, DVD players, and TV's. However, commercial moves usually involve a much broader range of electronics and equipment such as copiers, fax machines, printers, scanners, and more.  We know that many companies rely on these items heavily in their daily operations.
No matter what is involved when moving a small office or relocating a large corporate facility, Family Movers Express has you covered.  If you are looking for more information on Tampa commercial movers, or have doubts that we can clarify, call Family Movers Express at (888)275-8519. Additionally, you can visit our website at your earliest convenience.