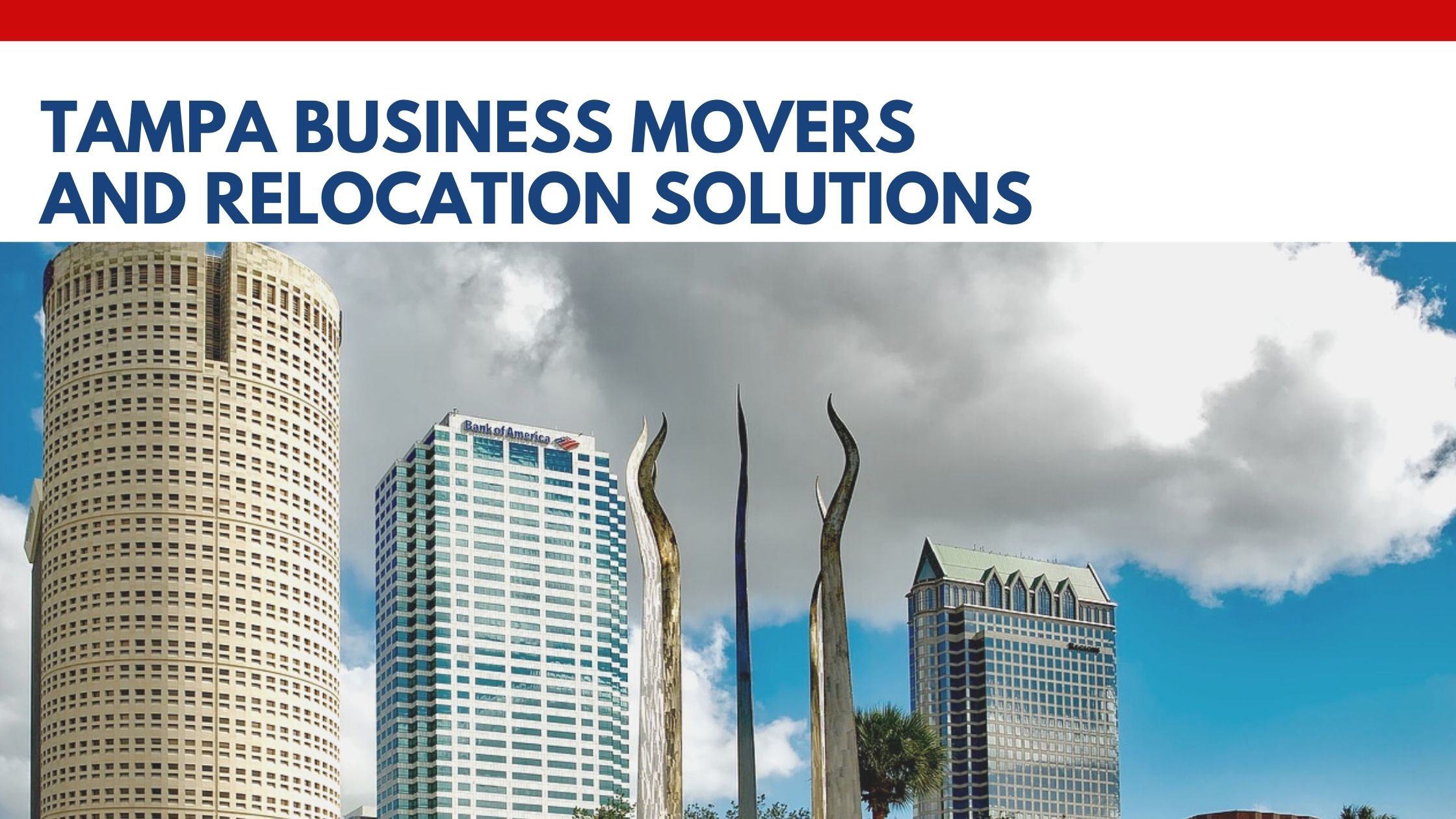 If you're expanding your business into a larger center of operations or downsizing your company for economic reasons, packing everything up and moving to a new space can be a challenging task if you don't hire professional help.  Not only is this a matter of packing, moving, and getting set up in your new location, you can't afford disruptions to your daily operations and the loss of productivity that can result.
There are more than 2.5 million small businesses (fewer than 500 employees*) in the state of Florida, a good portion of which will move to a different location in 2021.  Many of these companies will need the help of professional movers, and that's where Family Movers Express can help.  Our Tampa business movers and relocation solutions were designed with the smaller business in mind. Irrespective of the size of your business and the distance you need to move, you can enjoy our personalized services at the most affordable prices.
Why are commercial relocations so challenging?
Unlike residential moves, commercial relocations require considerably more planning and preparation.  While both types of moves are similar in function and purpose, moving a commercial facility or office requires much more specialized experience and expertise.  Business relocations involve complex logistics, moving into commercial properties, and have special codes and restrictions that must be adhered to.  In addition to this, these types of moves have strict timelines and require the use of different equipment. Our movers are conversant with the local Tampa requirements.
As your Tampa business movers' partner, Family Movers Express can help you plan and execute your move while minimizing the amount of downtime you experience in the process.  We'll help you overcome the 3 biggest challenges that most businesses face – more planning and preparation, moving sensitive data and materials, and transporting numerous pieces of electronic and office equipment as follows:
More planning and preparation – unlike residential moves that are relatively simple when compared to commercial relocations, moving a business requires more planning and preparation. As a business owner, we understand the need to minimize downtime and the loss of productivity.
Moving sensitive data and materials – commercial moves involve moving documents, files, and paperwork that contain highly sensitive information about the business itself and its employees such as employee files, internal accounts, and tax records. Family Movers Express guarantees handling all sensitive data and materials with the utmost care, thereby giving you the peace of mind, you need where this is concerned.
Transporting numerous pieces of electronic and office equipment – residential moves involve usually involve valuables such as computers, entertainment systems, and televisions. On the other hand, our Tampa business movers handle a broad range of electronic and office equipment such as numerous computers, monitors, and printers; fax machines; office cubicles and furniture; photocopiers; and more.
We are fully insured as well and completely up front about the costs involved with all types of commercial relocations and office moves.  So, you'll know exactly what your move will cost up front when Family Movers Express is moving your company to its new facility location. We offer a written quote after a thorough evaluation of your requirements and goods that need to be moved. There are no hidden costs and fees.
What factors influence the cost of commercial relocations?
It goes without saying that commercial relocations can complex and costly.  In some cases, business owners tend to overlook how much it will cost them to move their office or headquarters.  This is why you need to create a special budget that takes all expenses for your move into account.  Some of the factors you need to consider when developing your budget include:
Moving distance – another key factor to consider is the distance from your current to your new location. Moving a few blocks will cost considerably less than moving to the other side of town.
New location size – obviously, expanding into a larger facility is going to cost more than downsizing into a smaller office space.
Number of items – the contents of your office is a key concern when planning your moving budget. The size of the shipment is one of the most critical factors when it comes to determining the cost of your move.
Shorter timelines – if you're under a tight deadline to get moved, you may wind up paying slightly more for your move. Be sure you plan far enough in advance to keep your moving costs within your budget.
Unique considerations – don't overlook any special needs such as office storage, post-relocation services, special tasks, etc.
Moving your office doesn't have to be a stressful experience.  Why not let our Tampa business movers handle that burden so you can focus on what's most important – running your business.  Call Family Movers Express today at (888)275-8519.