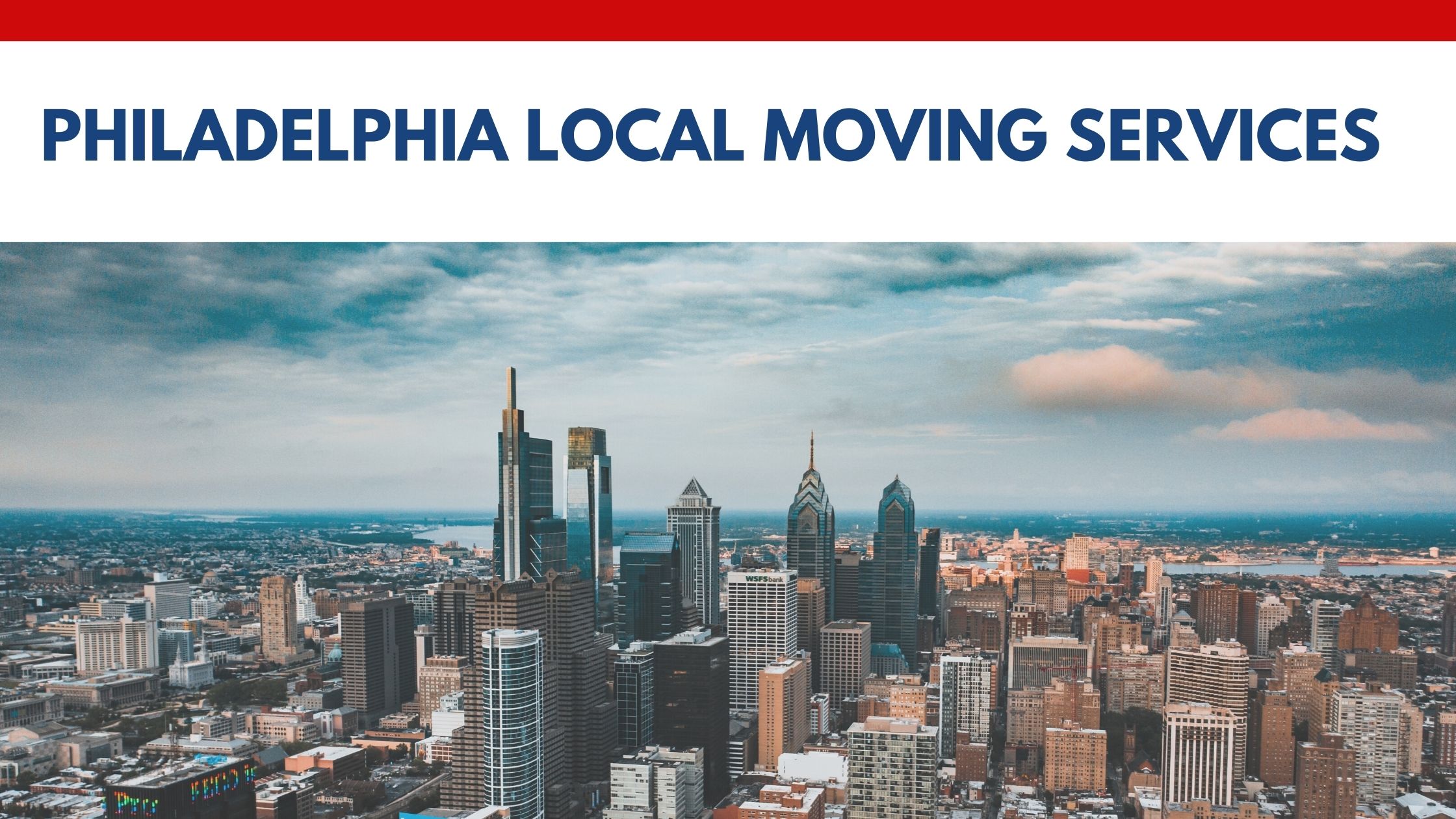 Moving locally in the greater Philadelphia area can be a stressful and worrisome event if you don't have professional help.  That's where the Philadelphia local movers at Family Movers Express can help.  We understand that a lot of planning and preparation goes into moving, even when it's just a local move.  That's why we have moving coordinators available to walk you through the process and help you develop a personalized moving plan that accommodates your unique needs.  The bottom line is that you just can't beat the convenience and efficiency that hiring a full-service moving company provides.
Why should you hire a full-service moving company?
Professional full-service movers are the ideal choice for a number of different types of individuals, especially those who are no longer capable of handling all of the heavy lifting that is commonly involved.  In addition to handling the physical strain of heavy lifting, hiring our Philadelphia local movers will alleviate the stress that is so characteristic of even the simplest of moves.  Although a DIY move would cost less, in the long run, you'll quickly discover why so many past clients have said that hiring Family Movers Express was well worth it when all was said and done.
What do full-service movers do?
If you do decide to hire professional movers, you'll need to decide between a standard moving company that just provides a limited number of services or a full-service mover.  Unlike your standard moving companies, Family Movers Express does everything associated with moving and provides an extensive range of services.  These services include:
providing all moving materials and supplies
disassembling and reassembling larger furniture items
helping with the packing and unpacking
loading and unloading the truck
transporting your furniture and belongings from Point A to Point B
Once our truck is unloaded and everything is inside your new location, we'll even help with the clean-up and dispose of all used packing materials and debris. Thus, if you have other aspects of your life and work to concentrate on, you can be sure that we'll be doing our job completely as you pick and choose the services you need.
What should you look for when choosing a local moving company?
Choosing the right full-service moving company for the job can be challenging.  Just a simple Google search for "Philadelphia local movers" yields approximately 6 million results.  Nobody is going to try and wade their way through all those results.  However, the following 7 steps are essential in the decision-making process:
Ask for multiple estimates – comparison shopping is essential to the decision-making process as you want to ensure that you're getting the best value for the money. Get several in-home estimates and start making comparisons. You will be able to see the cost and the services you are getting from the shortlisted companies.
Check to see if they have professional accreditation – legitimate moving companies will be accredited by different industry trade associations. For instance, we are esteemed members of American Moving and Storage Association or AMSA.
Contact the Better Business Bureau – you can do this online for free. Try to find a moving company that is BBB accredited and has a good rating.  Additionally, you can research the company's record at the BBB website.  Our Philadelphia local movers are BBB accredited.
Get referrals from family members and friends – these sources are more trustworthy than searching online. Ask family members and friends who they would recommend or, if you've been working with a realtor, get a referral from them.
Make sure they are fully insured and licensed – the FMCSA or Federal Motor Carrier Safety Administration issues all legitimate moving companies a US DOT (Department of Transportation) number for local and long-distance transport.
Watch out for warning signs – be aware of the "red flags" (warning signs) that may pop up when interviewing different Philadelphia local movers. Beware of movers that are anxious to get an upfront payment.  A reputable and trustworthy company like Family Movers Express doesn't do this.  Be sure to check out how professional or unprofessional the company representative seems.
Verify the company address – get business cards from each company representative that you interview for your move and check for a physical address. Be wary of any company that lists their address under a residential name or shows a PO Box as their business address.
Unfortunately, the moving industry isn't immune to fraudulent activity and scams.  While these steps may seem a bit tedious, it will help you avoid becoming a victim of a moving scam or rogue mover. And we are here to help you if you are looking for more information about our Philadelphia local movers or to schedule an in-home estimate, call Family Movers Express today at (888) 275-8519.