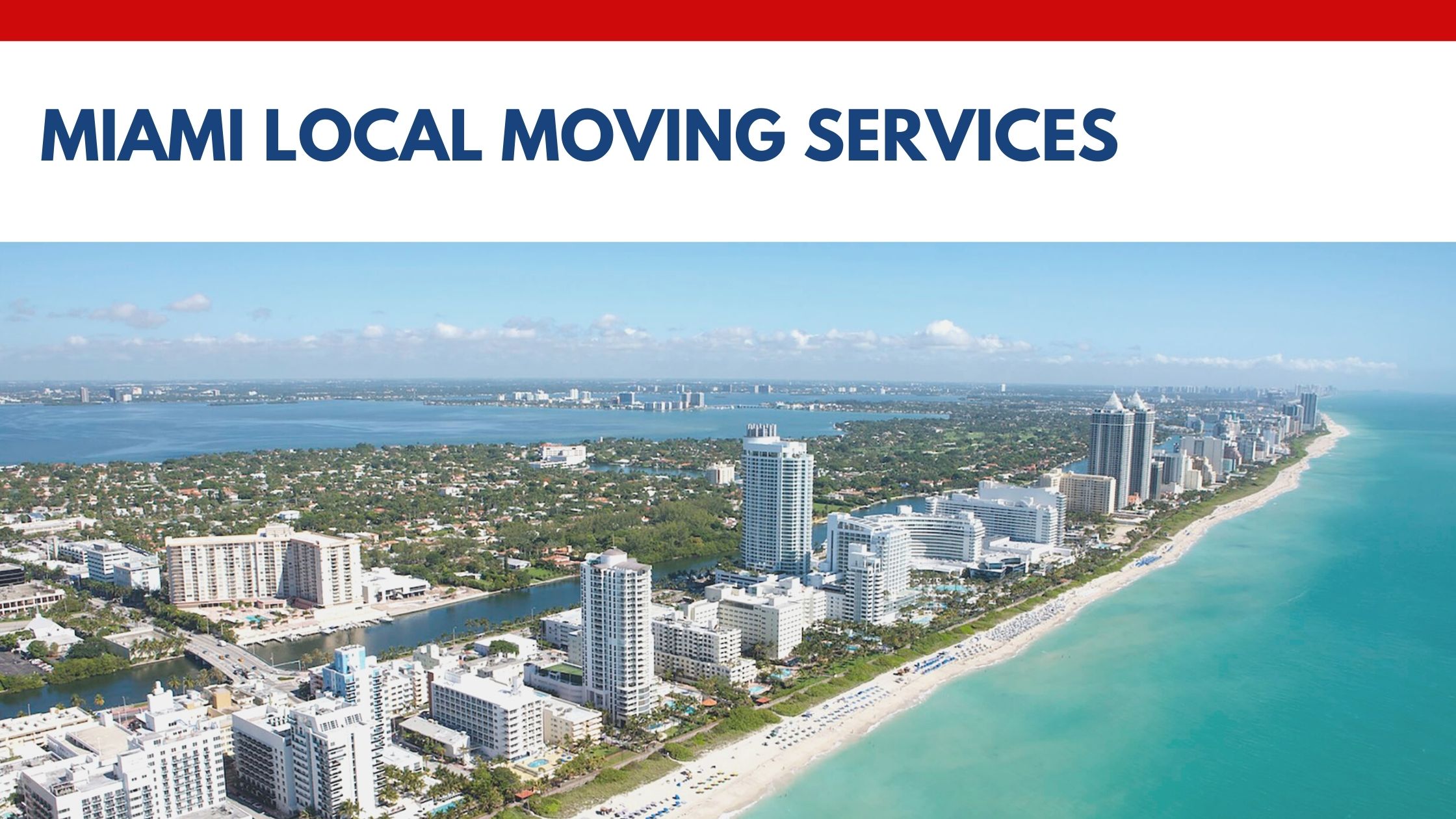 As the leading local moving and relocation service in the greater Miami-Dade area, Family Movers Express specializes in commercial and residential moves.  As a full-service moving company, the Miami local movers have built a solid reputation by providing superior service at the most competitive rates in our industry. With hundreds of referrals every year, it has given us the confidence that we are doing it right by staying honest and professional at the job. As your local moving partner, we are committed to ensuring a smooth transition by exceeding your expectations when moving your home or office.
Should you do the moving yourself or hire professionals?
One of the first decisions you'll need to make when moving locally is choosing between a DIY move and hiring a professional moving team.  In any event, there are advantages and disadvantages to both.  Therefore, it's important to compare and consider all of the factors involved in the decision-making process.  We have helped thousands of businesses and residents make the move safely and smoothly over the years. The following is a comparison of both moving methods:
DIY move Advantages:
More cost-effective than hiring Miami local movers
You make the moving schedule
You won't have to worry about moving scams
You're in control of the entire move
DIY move Disadvantages:
It's a lot of planning, preparation, and work
It's physically (and sometimes emotionally) demanding
You don't have the experience that the Family Movers Express team has
You may need to take off additional time from work
Professional Movers Advantages:
Alleviates the anxiety and stress of a DIY move and hands over the responsibility of the move to trained professionals (#1 advantage and benefit)
Frees up more of your time and enables you to focus on other important tasks
No heavy lifting and physical strain
Professional Miami local movers are skilled at driving large trucks and trailers
They have the industry experience required for a quick and efficient move
Professional Movers Disadvantages:
Although Family Movers Express is a reputable and trustworthy moving company, there are others who aren't, hence the occasional risk of getting scammed
Higher up-front cost
Since they make the moving schedule, you and your family must be flexible
You're entrusting your personal possessions to complete strangers
What separates our Miami local movers from other moving companies?
First and foremost, we are a full-service moving company.  So, what does that mean? Unlike regular or standard moving companies that only provide the basic services – loading the truck, hauling your belongings, and unloading at your new location – we handle just about everything associated with your move.  In other words:
WE provide all moving supplies and packing materials including boxes, bubble wrap, packing tape, and wrapping paper as well as furniture blankets and padding
WE disassemble and reassemble your larger furniture items (if requested)
WE help you pack and unpack at your new home (if requested)
WE load the truck, transport your belongings, and unload the truck
WE help with the clean-up and remove all used packing materials as well as other debris from the move
Additionally, Family Movers Express gives you the option of choosing the Miami local movers services that you need.  For instance, if you feel more comfortable packing your belongings, we can customize a moving package that doesn't include this service. We work with every client to ensure our personalized services meet your requirements.
How much will be moving locally in the Miami-Dade area cost?
When planning a local move in the greater Miami area, the last thing you want to deal with is any surprises where the cost is concerned.  With Family Movers Express, you'll know what your cost is up front.  Keep in mind that there are certain factors that our Miami local movers take into consideration when calculating the cost of your move.  Although distance is often a primary consideration, most moving companies will charge a flat or hourly rate for moves of less than 50 miles.  Other factors include:
moving services required
number of movers needed
overall size and/or weight of the move
time of year
Based on these factors and national averages for the cost of local moves in the Miami-Dade County area, the following chart is a breakdown of costs based on size of the home, number of movers, and approximate time spent to complete the move:
| | | | |
| --- | --- | --- | --- |
| Size of Home | Number of Movers | Number of Hours | Avg. Cost |
| Studio | 2 | 3 | $350 |
| 1 Bedroom | 2 | 4 | $400 |
| 2 Bedrooms | 3 | 6 | $650 |
| 3 Bedrooms | 4 | 7 | $900 |
| 4 Bedrooms | 4 | 9 | $1,100 |
| 5 Bedrooms | 5 | 12 | $1,800 |
We are here to assist you with your question and help clarify your doubts. For more information regarding our Miami local movers and relocation services, call Family Movers Express today.