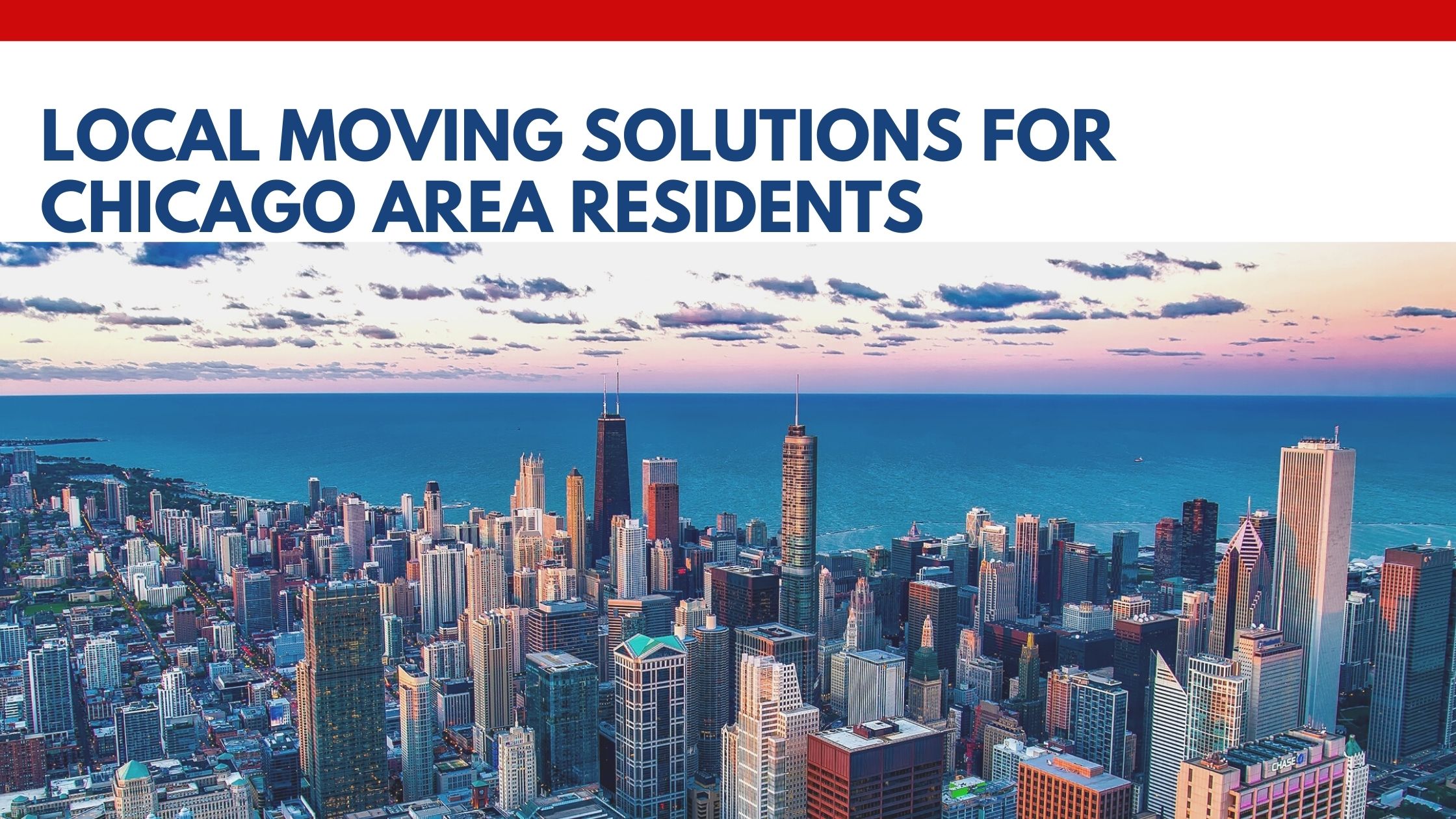 If you are planning on relocating locally in the greater Chicago area and looking for a team of professional Chicago local movers to get you situated quickly and efficiently, Family Movers Express has got you covered.  We provide flexible moving services that can be tailored to your specific needs and requirements.  Our entire staff takes great pride in providing the superior level of service that clients deserve.  Our goal is to exceed every client's expectations when accommodating their moving needs.
Are you moving locally?
As a full-service moving company, we offer clients a comprehensive range of relocation solutions at the most competitive rates in the industry today.  You can always count on us to handle your most valuable belongings safely and securely.  We understand how stressful moving can be, even if you are just moving down the block.  We have helped innumerable businesses and homeowners relocate and can assist you as per your need. Whether you need full-services or just a few, we can assist you accordingly. And we'll be with you at every step of the way so you can be rest assured that when you work with professionals like us, moving is a breeze.
We also understand that your schedule can be hectic and time is a valuable commodity that you don't have a lot of.  That's why the Chicago local movers' team at Family Movers Express will do everything in their power to ensure your move goes smoothly.
Do you need professional help relocating your company or office space?
When the time comes to move your company and relocate your headquarters or main office, you can trust us to provide commercial moving services that are cost-effective and efficient while saving you time in the process.  Our commercial moving and office relocation solutions were developed with every business owner's best interests in mind.  We will ensure that you experience the least amount of disruption to your daily operations and a minimal loss of productivity.  You can count of our Chicago local movers to protect electronics, furniture, and office equipment while in transit. Our crew is trained and experienced to handle everything ranging from fragile electronic systems to large pieces of furniture so we can assure you a smooth move.
How does moving a household differ from moving an office?
There are the obvious similarities between commercial and residential moves in that they are performed with the same purpose in mind, namely moving to a new location.  However, there are 3 significant differences.  The following will give you a better idea of how these two moving processes differ:
Commercial moves need more planning and preparation time – compared to moving your office or warehouse, moving a household is a relatively simple process. At Family Movers Express, we work with the client during the planning and preparation stages of a commercial move.  This ensures that the client experiences a minimal amount of downtime and little if any loss of productivity.
Commercial moves necessitate the special handling of sensitive materials – many companies have very sensitive information that needs to be moved with them including internal accounts, personnel files, and tax information. Our Chicago local movers team takes the utmost care when handling these materials.
Commercial moves require the transport of electronics and office equipment – when moving a household, we typically help move computers and TV's. On the other hand, commercial moves require the transporting of computers, printers, and other office equipment such as fax machines, photocopiers, scanners, and more.
How much does the average office relocation cost?
While there are specific factors that influence the cost of local residential moves, there are additional factors that must be taken into consideration when relocating commercial facilities.  While distance and the time of year that you're moving still factor into the moving cost calculation, other factors come into play including:
Amount of inventory – one of the more important factors that influence the cost of a commercial move is the amount of inventory such as office electronics, equipment, and furniture that must be transported to the new facility or office.
Size of the new office or facility – while this won't necessarily play a role in the cost of having Family Movers Express handle a commercial move, it certainly plays a key role in a company's moving budget. For instance, expanding into a larger facility will mean a higher lease payment while the opposite holds true if a company is downsizing into a smaller facility.
Unique considerations – are there any special tasks that need to be handled during the move? Are any post-relocation services required? Will you need to store anything? These are all important, unique considerations that you don't want to neglect or overlook.
When choosing Chicago local movers to move your home or office, it's all about cost-effective pricing, customer service, and high-quality moving solutions.  For additional information, contact Family Movers Express today.