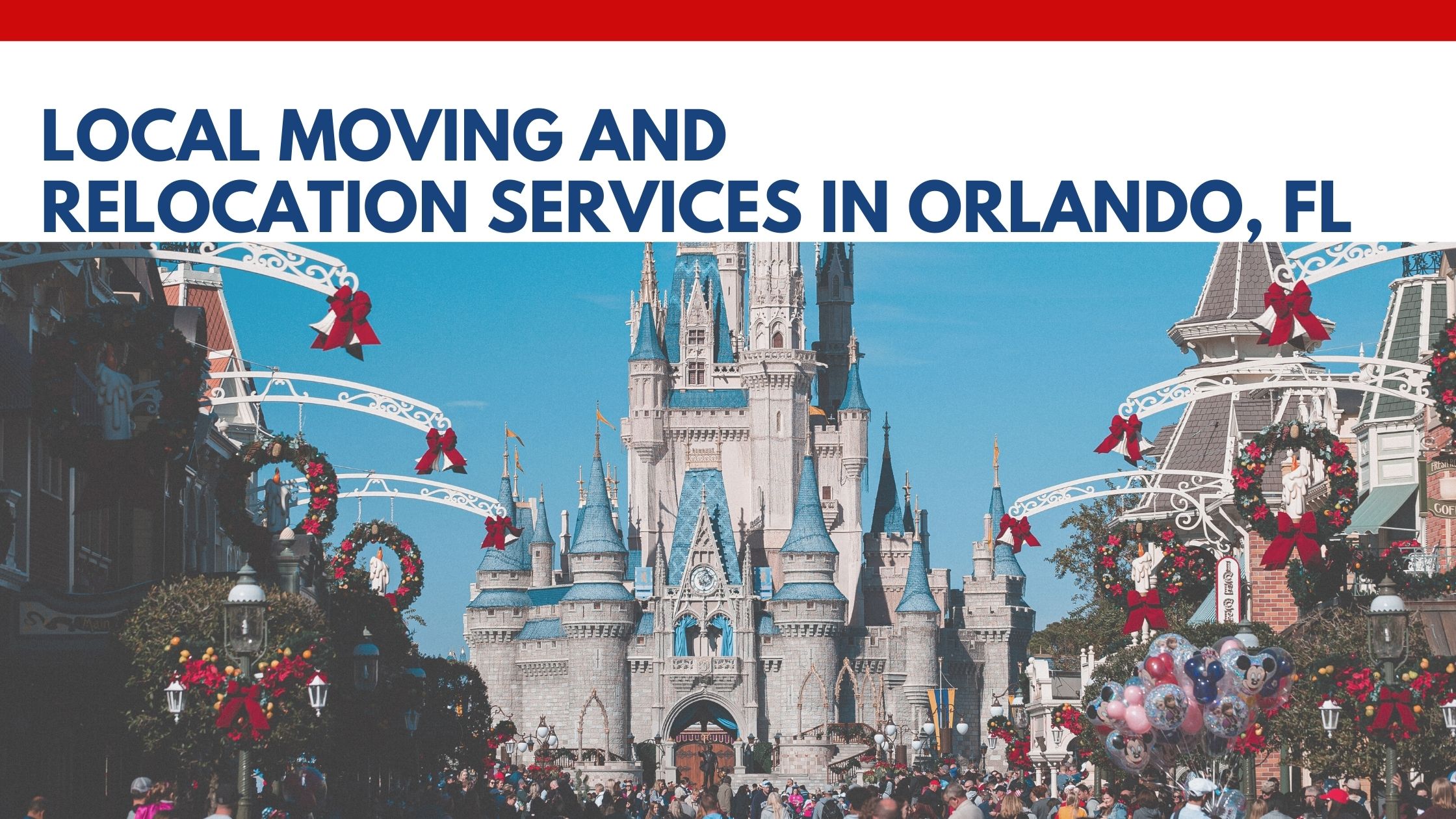 If you're moving locally or long-distance Family Movers Express offers the most extensive line of commercial and residential moving services in the greater Orlando area.  For over 15 years, we've been helping clients move into new homes whether it's just down the block or across town.  We also specialize in commercial moves and are available to get you up and running in your new office space when needed.  No matter how complex your move is, our Orlando local movers have you covered.
How do full-service movers differ from other types of movers?
The moving industry has evolved and expanded over the years and there are now more than 6,000 moving companies in the US.  However, there a number of ways in which they differ based on the types of services they provide.  For instance, some companies specialize in commercial moving services while others focus solely and residential.  Then there are companies that do both.  Furthermore, many of them offer local, long-distance, and even international relocation services.
However, some moving companies categorize themselves as either full-service or partial moving companies.  So, what's the difference, you ask? As the names imply, full-service Orlando local movers handle everything associated with the entire relocation process from start to finish.  On the other hand, partial moving services only handle certain tasks and enable you to maintain some control over the process.  With some companies, you have the option of hiring loading and unloading or packing services.
What are the benefits of hiring a full-service moving company?
As a full-service moving company, Family Movers Express provides a broad range of moving and relocation services that regular moving companies don't.  So when you hire our moving services for your local area moving needs, you'll enjoy the following benefits:
WE can actually save you money by providing the exact amount of moving supplies and packing materials so you don't have to make additional trips for more.
WE can help ease your mind by providing a wide range of moving services that can be tailored to accommodate your specific needs.
WE have over 15 years of experience in local and long-distance moves which ensures having a better moving experience.
WE save you from injuring yourself by doing alt the heavy lifting.
Most importantly, WE give you peace of mind knowing that your furniture and personal belongings will be safe and secure while in transit.
No matter what your move entails, the Orlando local movers at Family Movers Express have the experience, expertise, and resources to ensure that you have a smooth transition when moving from Point A to Point B. If you have any doubts or would like to know more about our customized moving services, call us now.
How much does it cost to move locally in Orlando?
There are a number of factors that can affect the cost of your move when relocating locally.  For example, your cost may be based on the distance to your new home if it's over 50 miles away as well as the weight of all your belongings.  There are several other factors that often play a significant role when moving locally in the greater Orlando area such as:
Crating and packing costs – keep in mind that movers get paid for their time. So the longer it takes them to complete your move, the more it will cost.  You can save money by disassembling and reassembling larger furniture items or doing all the packing and unpacking yourself.
Limited or poor access to pick-up and delivery locations – be sure to check your city codes for access to either property and parking regulations. Our moving trucks need to be able to maneuver down your street as well (trucks over a certain size or weight may not be allowed on your street). Thus, it is best that you research and stay aware of these aspects and let us know in advance.
Long walking distances and stairs – the distance from our truck to your new home as well as stairs will affect the cost of your move. If our crew needs to go up stairs instead of access to elevators, the cost will rise accordingly.
Time of year – believe it or not, the moving industry has a peak season (Mid-May to Labor Day) and an off season (September until mid-May). You'll pay more to move during peak season and on holidays.  Also try to avoid moving weekends as the demand for our services is higher.
To learn more about Orlando local movers or to speak with a moving specialist about your needs, contact Family Movers Express at (888) 275-8519.  Or if you prefer, visit our website by clicking here. Our business representatives are available to help you with all the information or questions that you may have about the impending move.