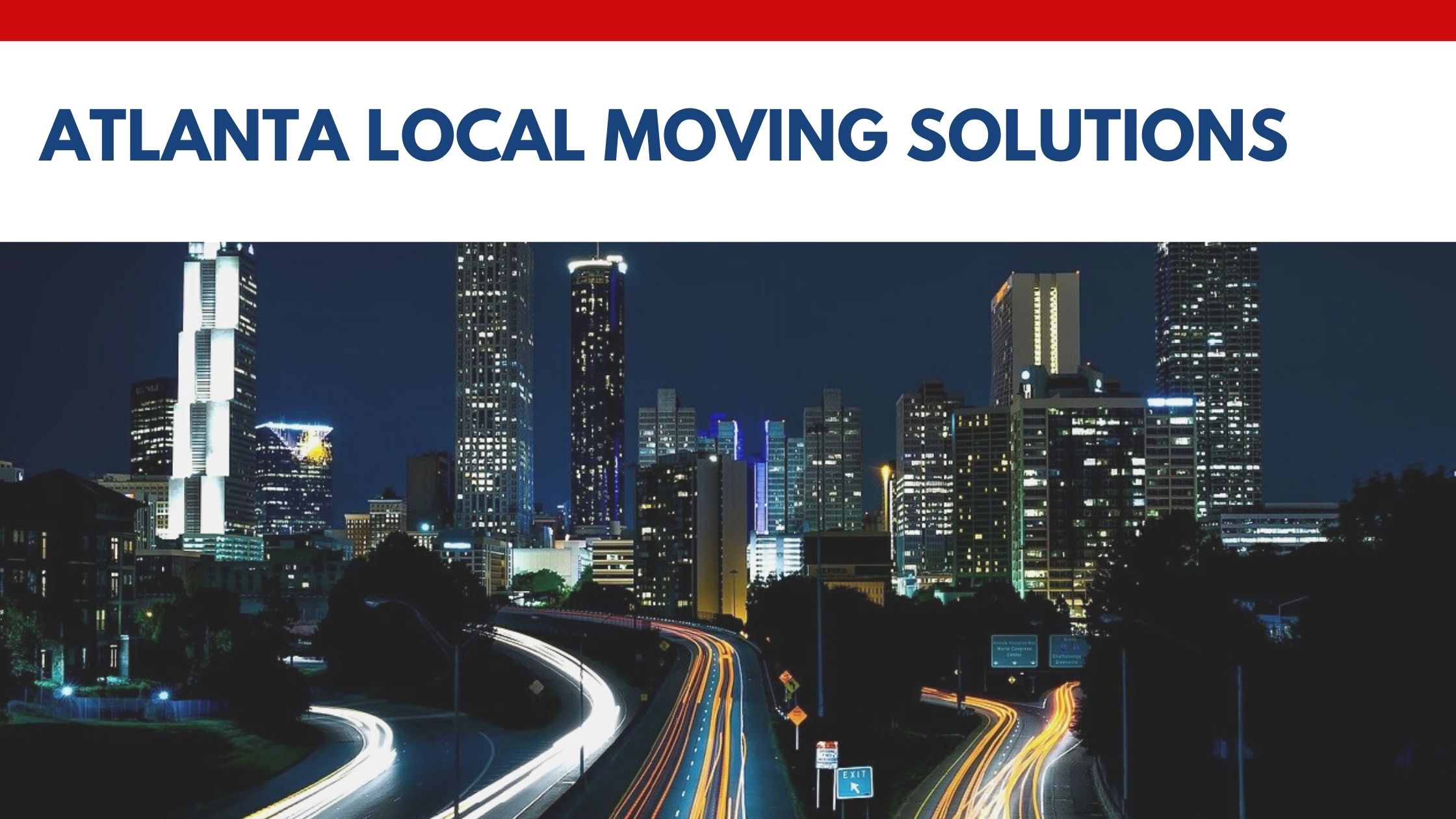 Since establishing our company over 15 years ago, Family Movers Express has built an outstanding reputation for honesty, integrity, and professionalism when serving clients who are moving locally in the greater Atlanta area.  Our Atlanta local movers have extensive training in safe and secure packing, loading, and transporting of your furniture and personal belongings.  We will facilitate the entire relocation process and provide superior customer service by exceeding your expectations. With years of experience in the moving industry, our team is conversant with all aspects of the relocation processes.
How do you ensure choosing the right moving company?
Unfortunately, the moving industry is not immune to fraudulent activities and scams.  So, it's imperative that you know how to choose a reputable and trustworthy moving team that can accommodate your needs.  Consequently, finding the right moving company can oftentimes be challenging if you don't know the qualities to look for.  Don't gamble with your moving experience.  Here are 6 steps that Family Movers Express recommends in order to find the right moving company:
Find a moving company that provides a comprehensive line of relocation solutions that will accommodate your specific needs (full-service moving companies are the best type to choose)
Compare several companies and evaluate their credentials (accreditations, areas of expertise, industry experience, insurance and licensing, years in business, etc.)
Read customer testimonials and online reviews of each company you're considering (BBB, Google, US Department of Transportation, Yelp, etc.)
Request at least a half dozen in-home estimates (with the COVID-19 situation, you may have to settle for virtual estimates over your smartphone)
Be sure you get everything in writing, even the smallest of details can wind up costing you, additional fees
Always trust your gut – remember, if it sounds too good to be true, it probably is
If you want to avoid being a victim of a moving scam or other fraudulent activity, you need to research each company thoroughly. The relocation process can quickly turn sour and become a nightmare. Low estimates get transformed into higher charges because of hidden or unexpected fees. Hiring inexperienced Atlanta local movers can be a recipe for disaster. You need a moving company you can trust and that company is Family Movers Express.  We go that extra mile to ensure that you are happy with our services.
What does a full-service moving company do?
In so many words, a full-service moving company (like ours) handles every task that is commonly associated with commercial or residential moving.  This can alleviate moving stress and ensure a smooth transition into your new location.  Thus, what should you expect when hiring a full-service moving company? The following will give you a better idea about the services that our Atlanta local movers will provide for your local move:
all moving supplies and packing materials
disassembly and reassembly of heavier furniture items
packing and unpacking help
loading and unloading our trucks
transporting your items to your new location
helping with the clean-up and disposing of all packing materials
Remember, when you move locally with a reputable and trusted full-service moving company, you'll have a more enjoyable and pleasant experience.  Plus, you'll quickly discover that you're working with one of the highest rated moving companies in the southeastern U.S. The benefits of working with experienced professionals will ensure that you have a smooth relocation.
How much does it cost to move locally in Atlanta?
Whether you're just moving a few blocks down the street or across town, there are certain factors that Family Movers Express takes into consideration when preparing a moving estimate for our clients.  While the distance of your move is always a consideration, other factors play a role in determining the cost.  These factors include the moving services you request, the number of Atlanta local movers needed, the size and weight of your shipment, and the time of year that you're moving.
The following chart displays the cost of moving locally in Atlanta based on the size of the home and national averages of similar moves:
Studio – $400
Small 1-bedroom – $450
Large 1-bedroom – $575
2-bedroom – $800
3-bedroom – $1,200
4-bedroom – $1,600
This should give you a better idea of the potential cost of moving locally here in Atlanta.  Remember, these figures are based on national averages and your actual cost could vary.  With over 15 years in business and a staff of experienced and highly skilled moving and relocation specialists on hand, our Atlanta local movers are always ready to take care of your moving needs.
To learn more about moving locally in Atlanta, contact Family Movers Express at (888) 275-8519 and speak with a company representative or visit our website today. Call us today and let us help you plan your relocation.